Meet the Montana Modern Maple Edition
With the most storied legacy in the industry, Keystone Montana is the pinnacle of luxury fifth wheel RV travel. Built on a robust 12" I-beam frame, the 2021 RV models feature the award-winning Modern Maple interior design, hardwood cabinetry and stiles, CX3 climate control, and the optional Super SolarFlex energy system—the most technically advanced RV solar power system on the market today.
Decor Option 1
Bourbon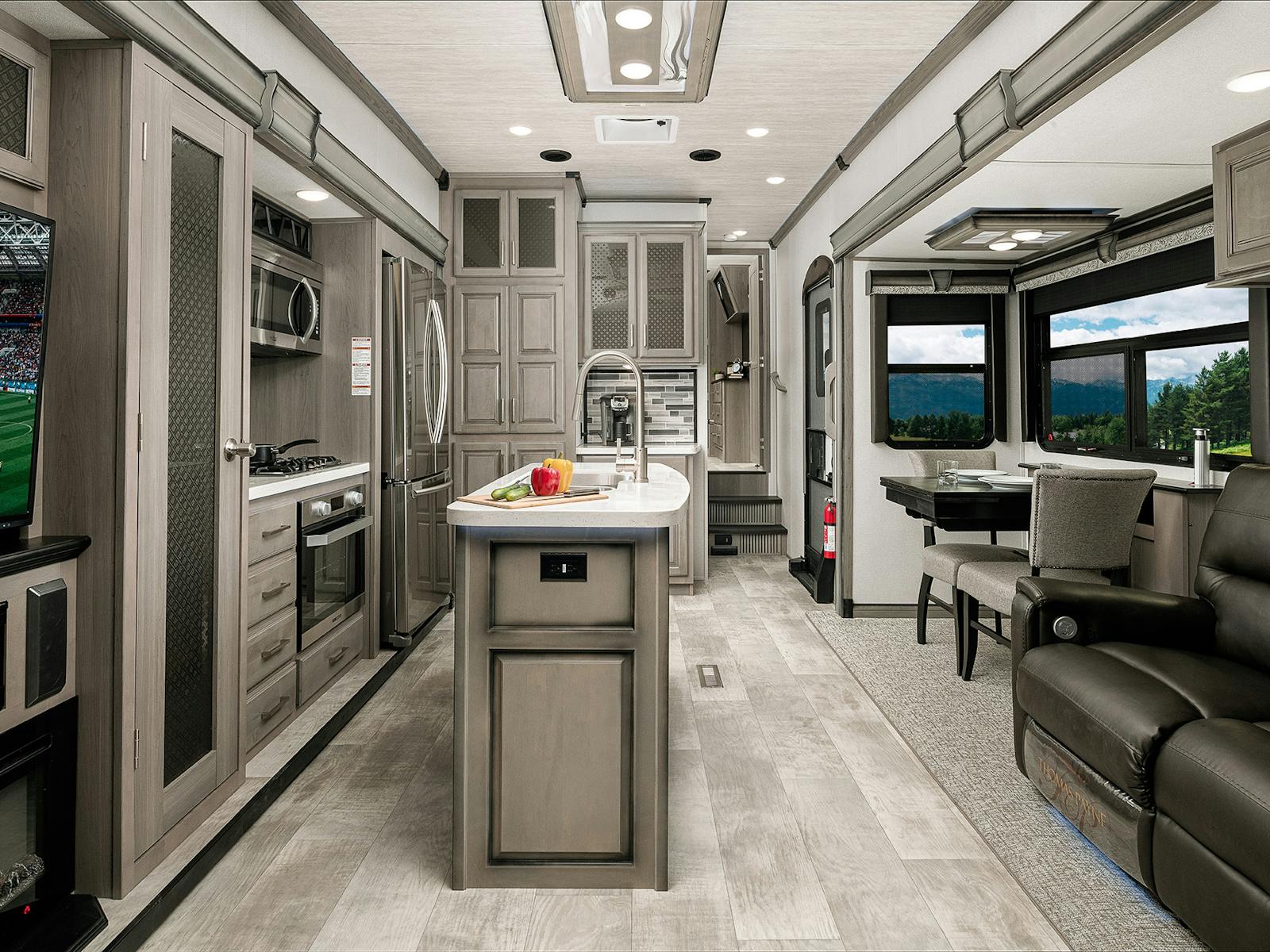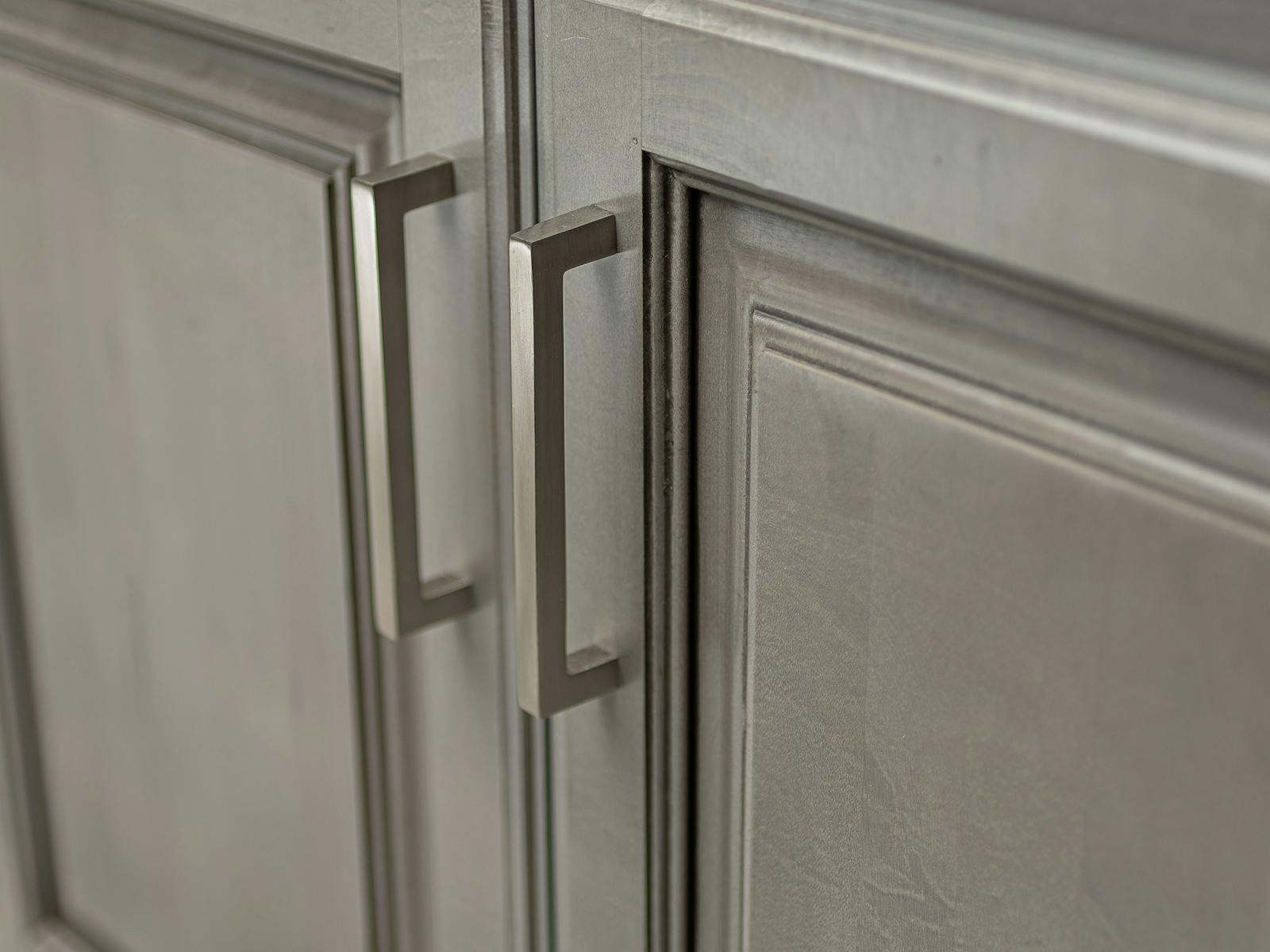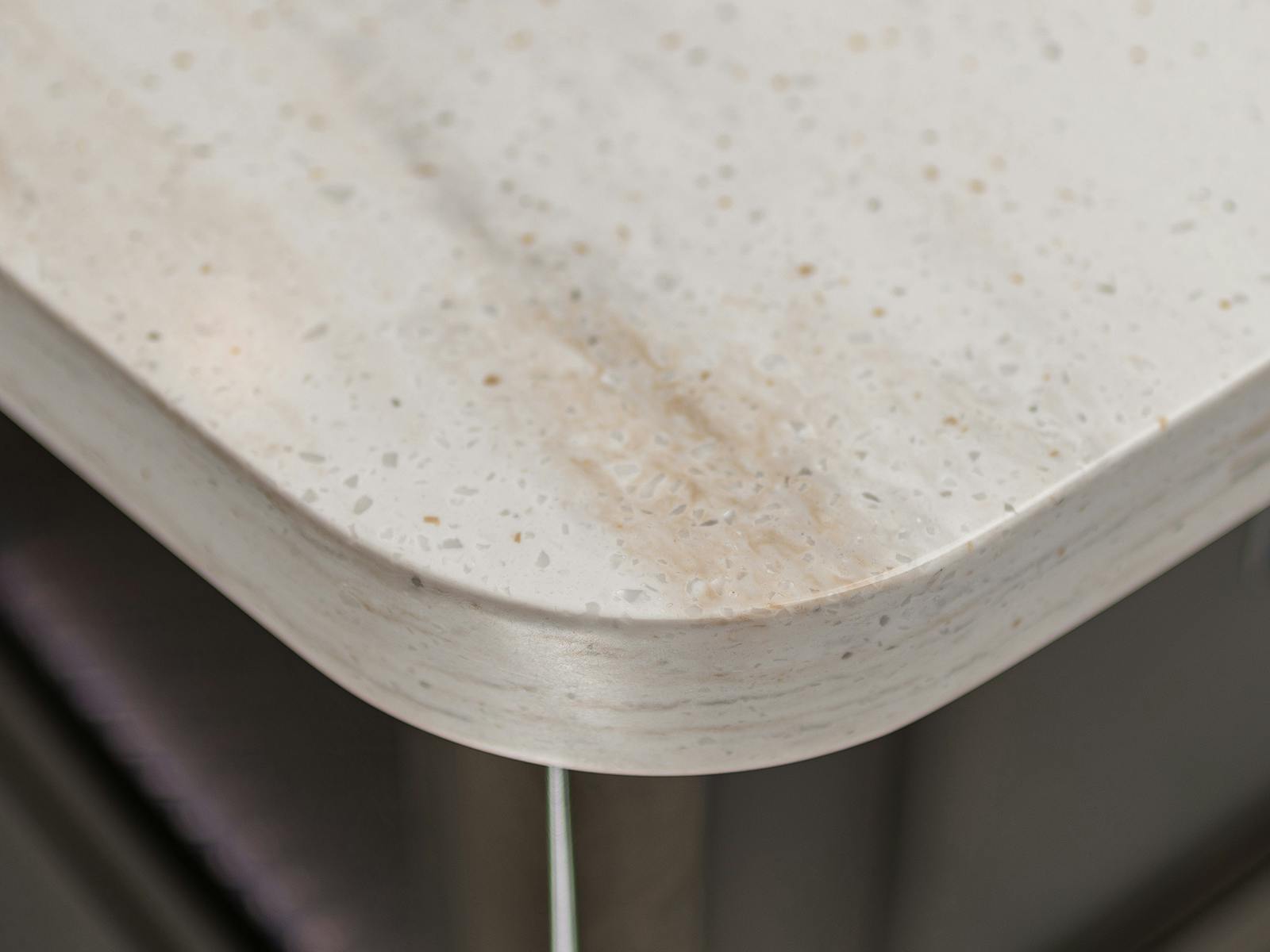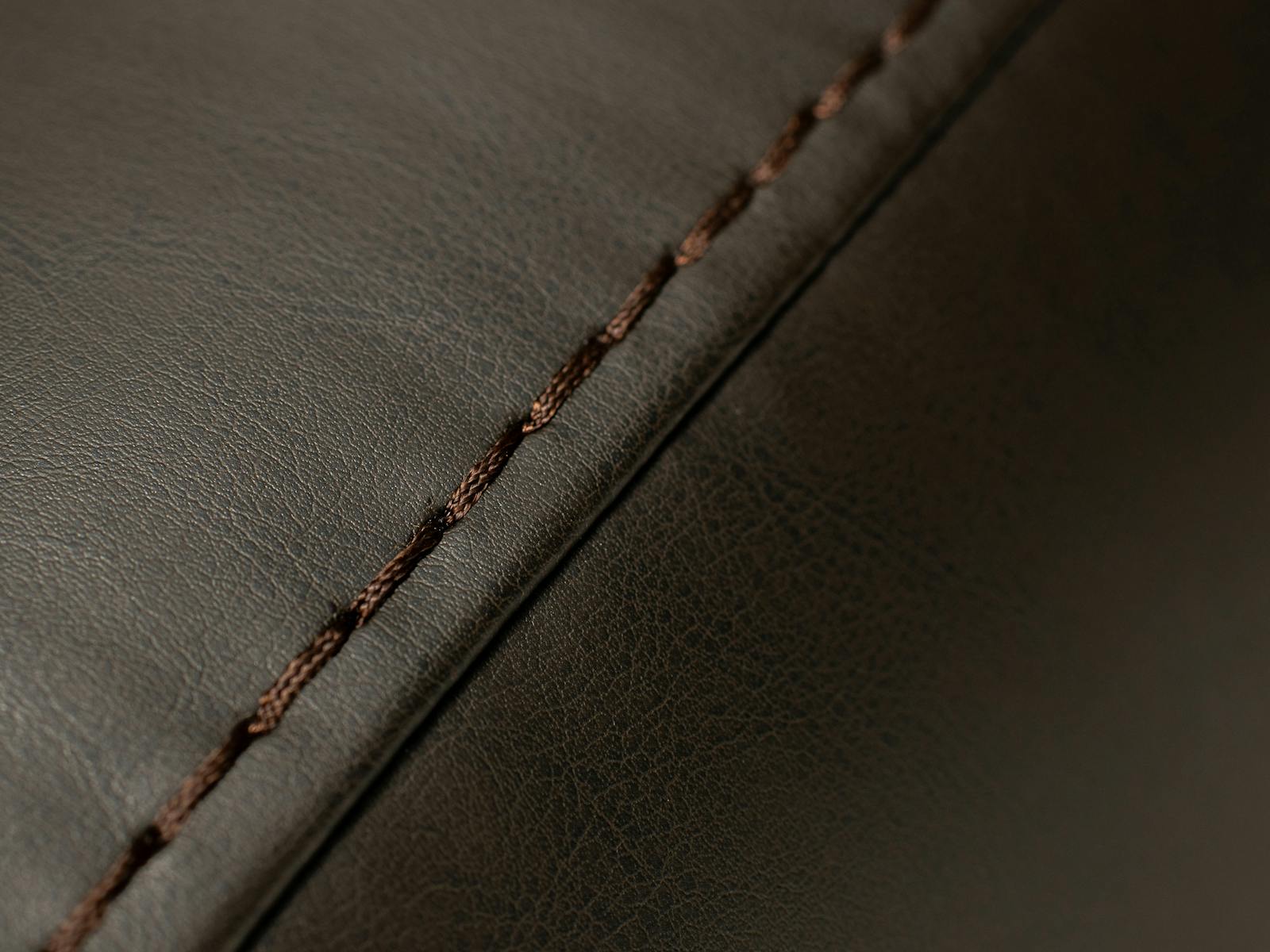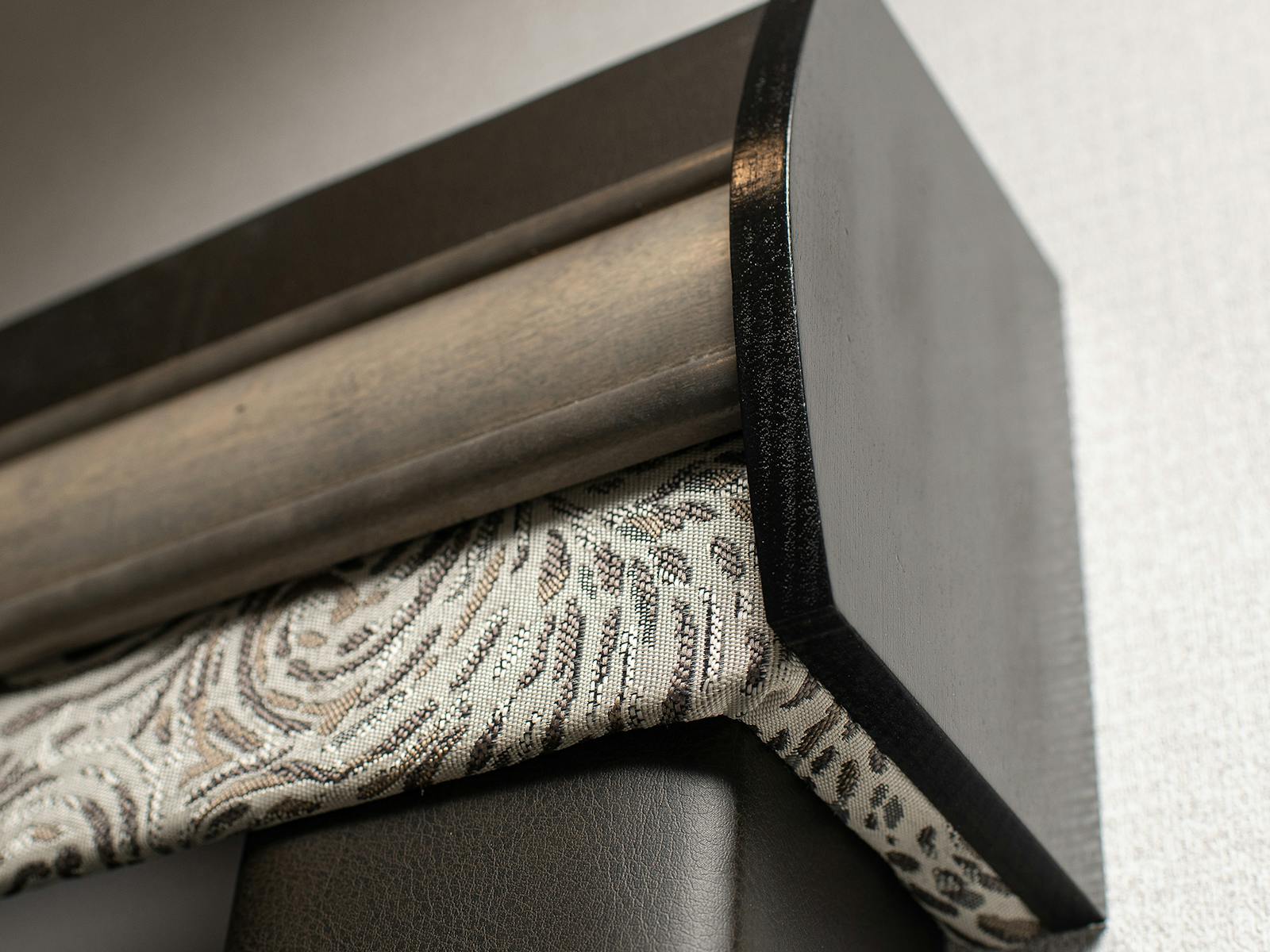 Elegant, smooth, and refined, Bourbon décor is a classic choice. The rich brown tones of this furniture add dimension and depth to the Modern Maple cabinetry and refreshingly light flooring.
Click swatches for close-up view.
Decor Option 2
Champagne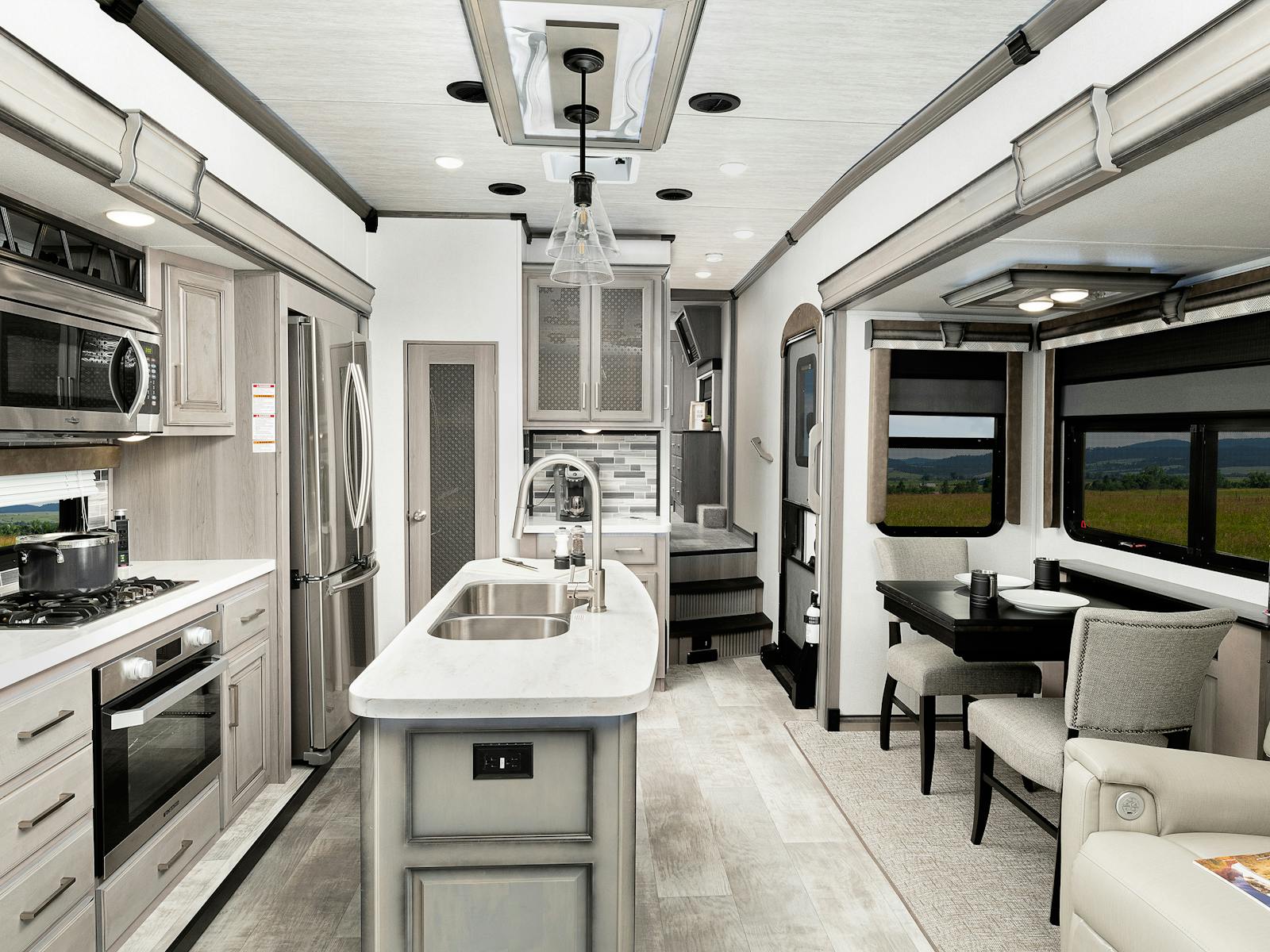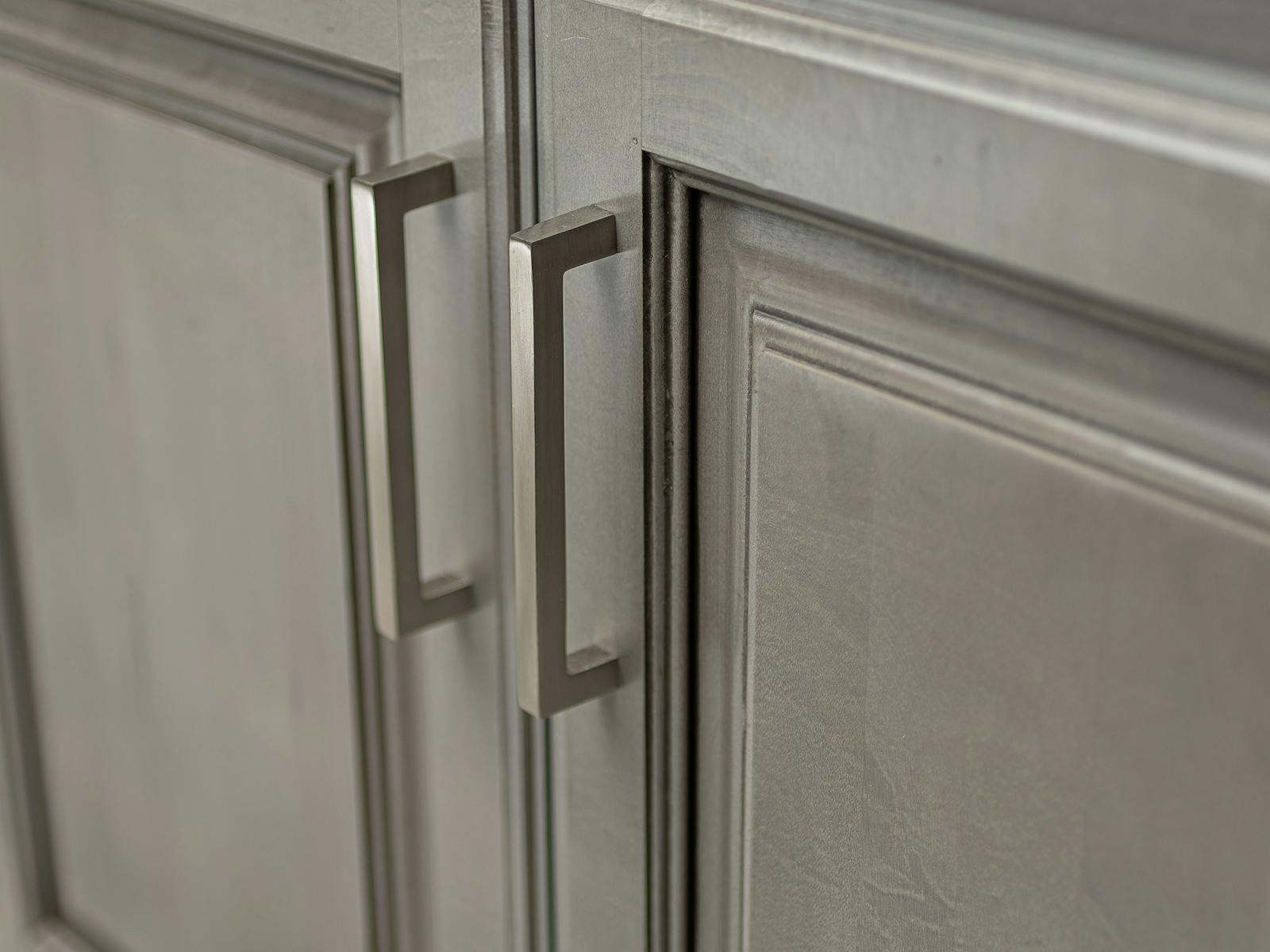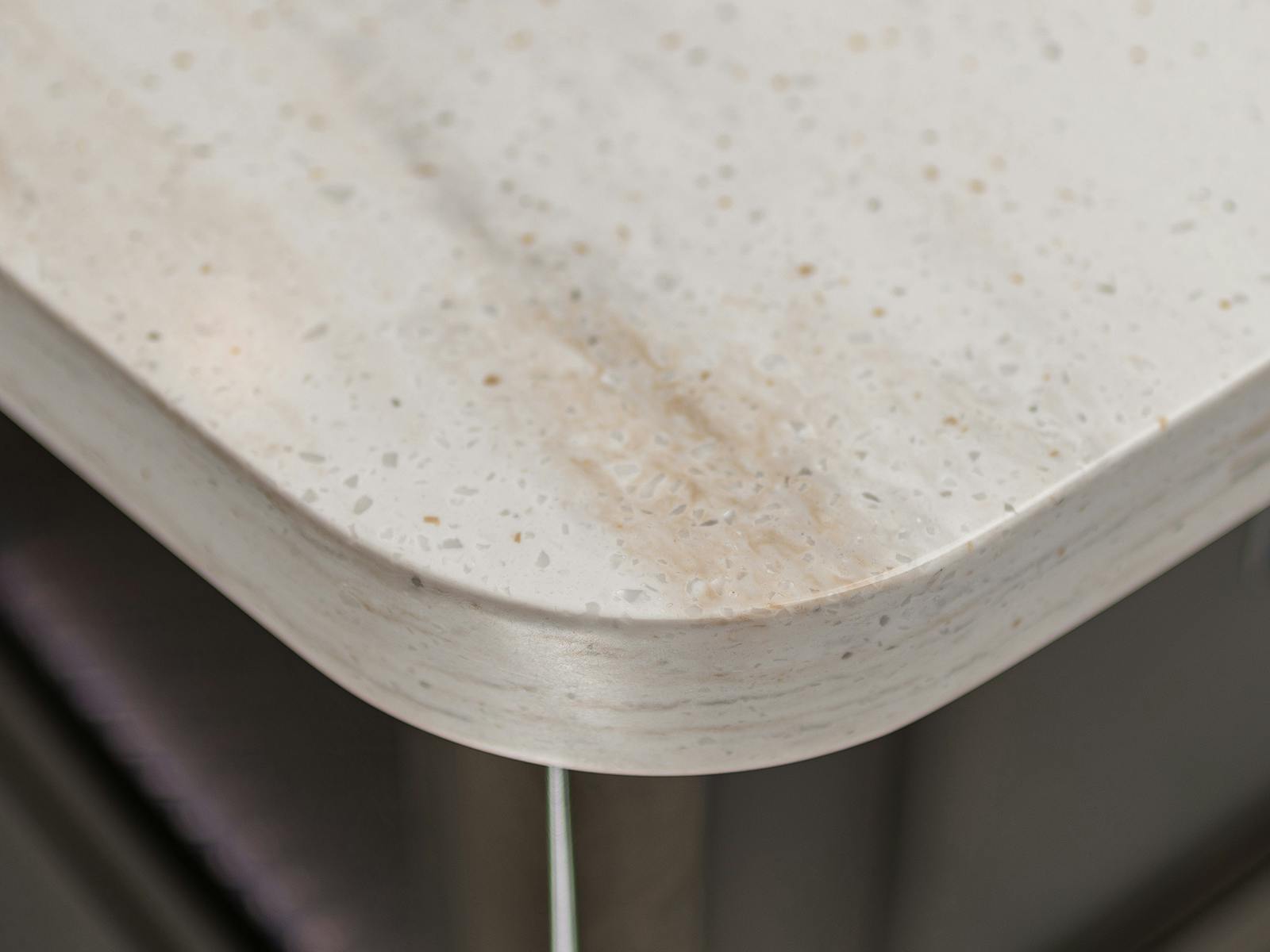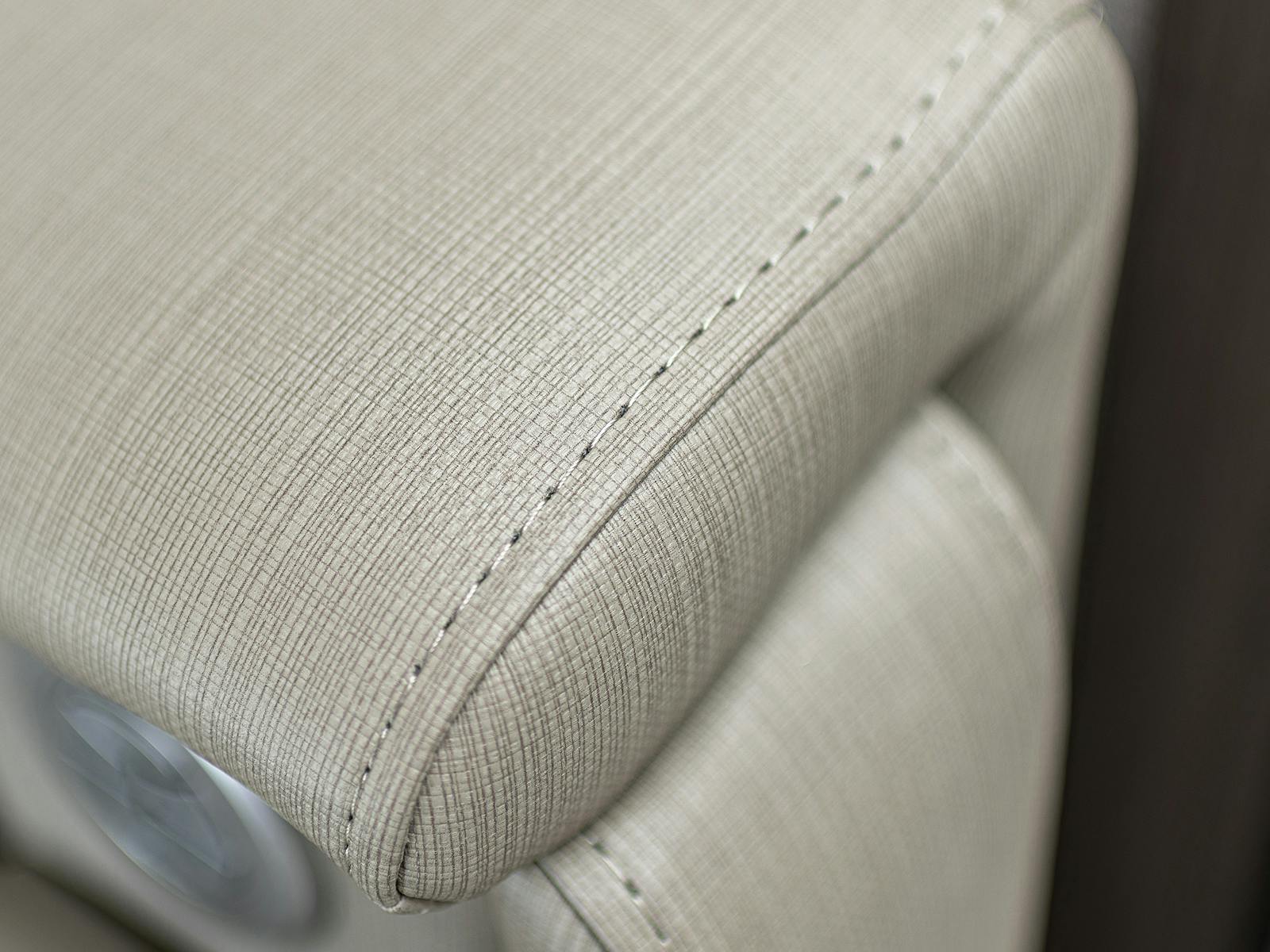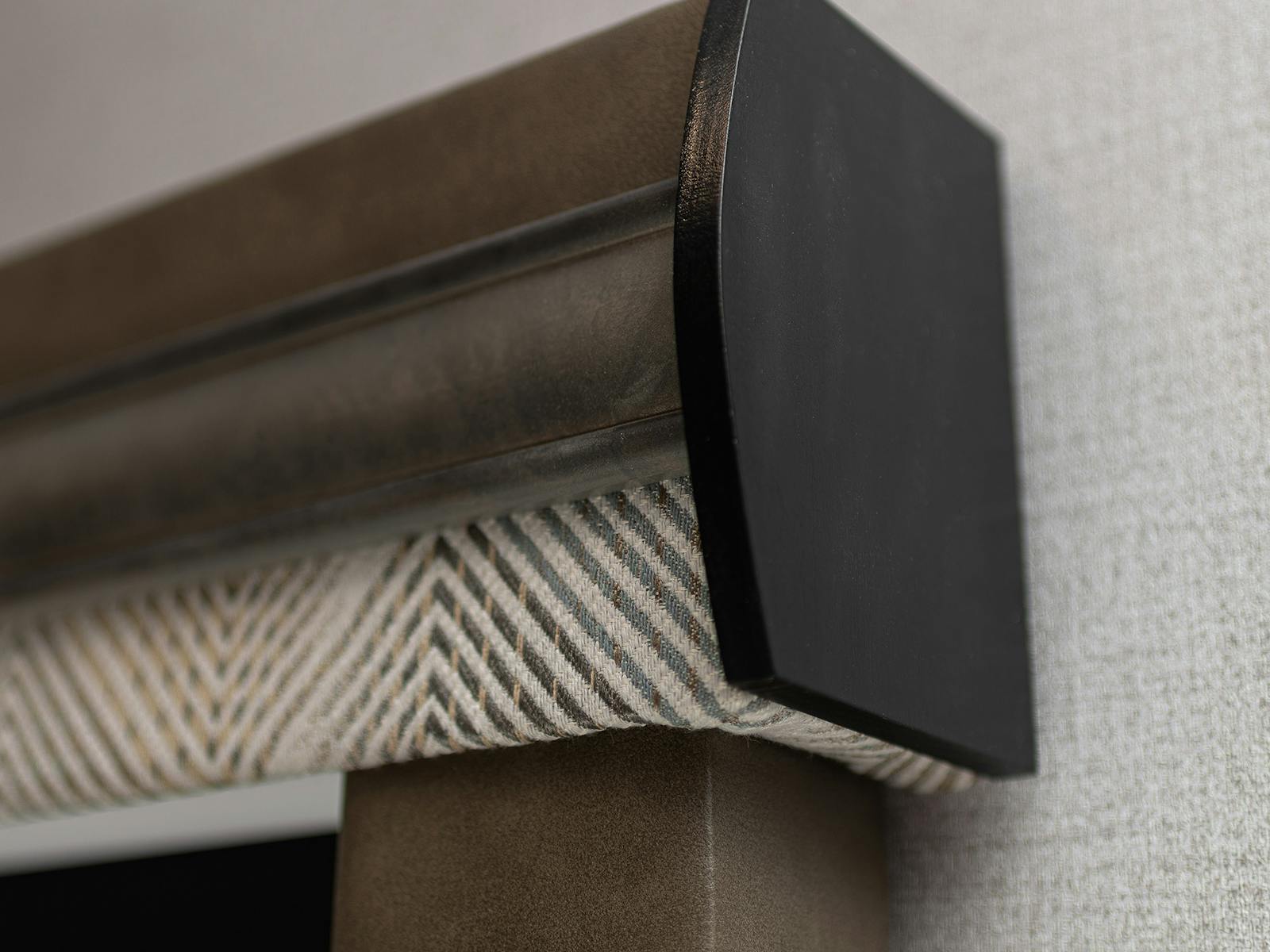 Enjoy this bubbly twist on Montana décor with soft beige leather that pairs effortlessly with hand-glazed Modern Maple cabinetry. Charming tonal diamond upholstery offers a sophisticated twist worth celebrating.
Click swatches for close-up view.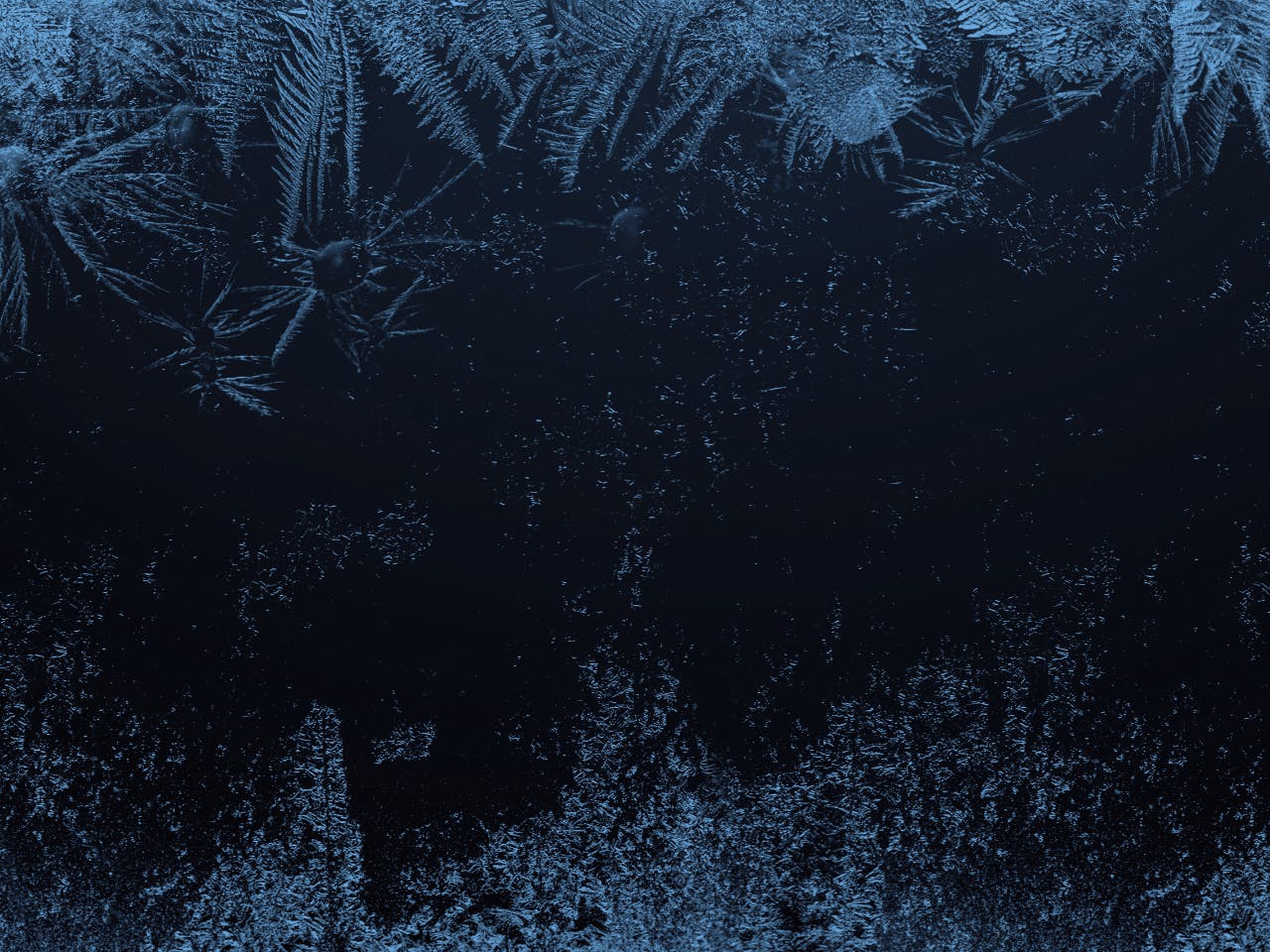 High-performance A/C
Coleman-Mach's Power Saver™ technology allows a third optional A/C to run on 50 amp service without sacrifice.
No recommended Floorplans found.