When you choose Keystone, you become a part of the largest camping family in North America, and we are here to celebrate and support you. If you are seeking ideas, resources, and connections, then you need to join Keystone RV and attend an owners' rally. As a new adventure for Keystone, we understand that everyone wants to join. We are starting out small with the hope to grow in the coming years! Camp Better with friends, check out and register for the upcoming events for 2023. Registration opens on February 15th, 2023 at 12:00 noon EST with limited spots available!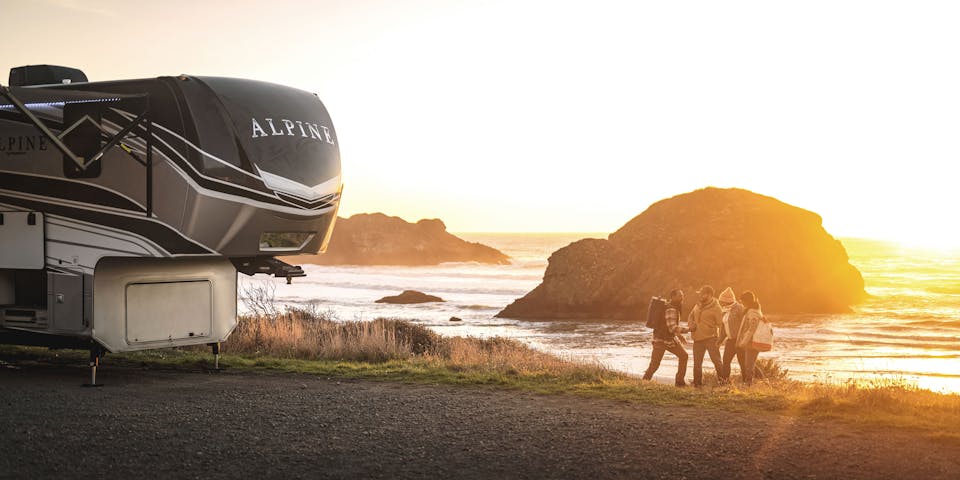 Keystone Alpine/Avalanche Owners Rally
Join rally hosts Tom and Beth Boswell of RVenture Awaits, Tab and Andrea Kolehouse of Our Barefoot Travel, Roger and Sherri Whitaker, Dennis and Kathy Schemine and Lee and Janet Ruffin for 6 days of fun and information with Keystone RV Company and The Flipping Nomad. You won't want to miss this great event and the opportunity to connect with this wonderful team of hosts! October 2nd-October 7th, 2023
All events are produced by Keystone RV Company in collaboration with The Flipping Nomad.