Live Like a Local
With higher ceilings and wider bodies, you'll feel at home in a Residence RV. We've added thoughtful amenities for longer vacations, including slide outs in every master bedroom, spacious bathrooms, loads of cabinets, upgraded appliances and floorplans designed for entertaining. Residence destination trailers can be purchased with conventional construction or with smooth-sided laminated construction.
Decor Option 1
Stone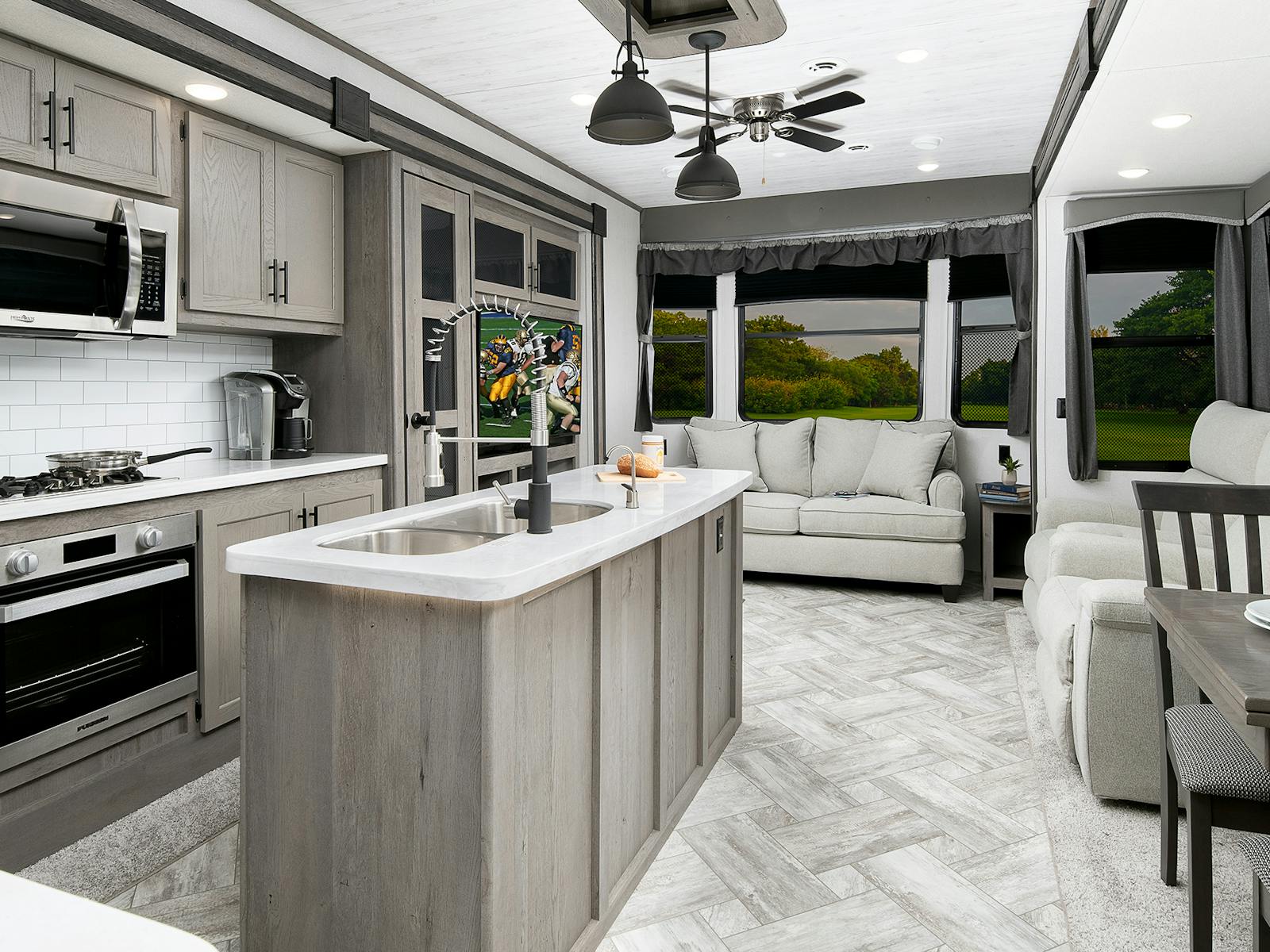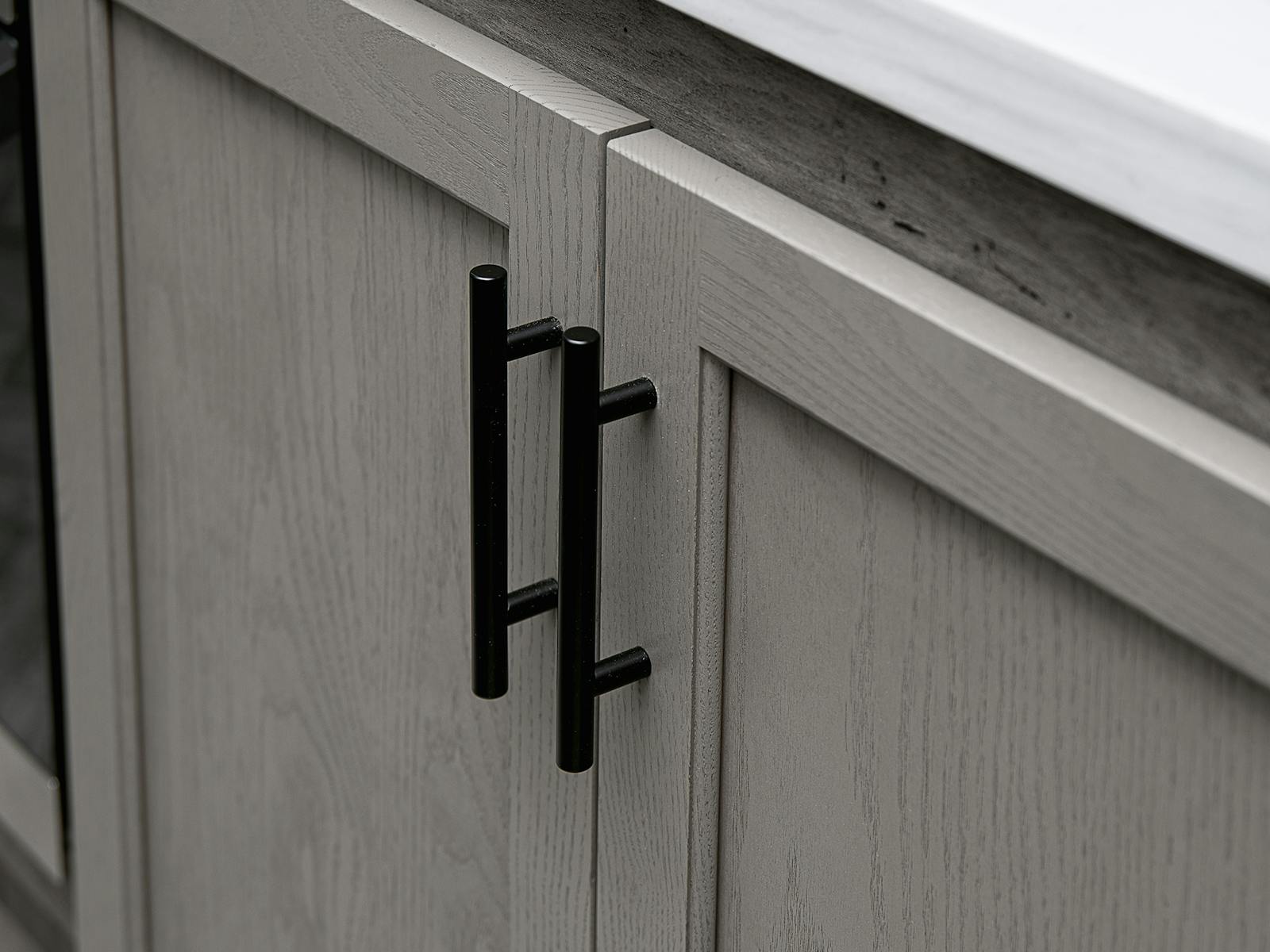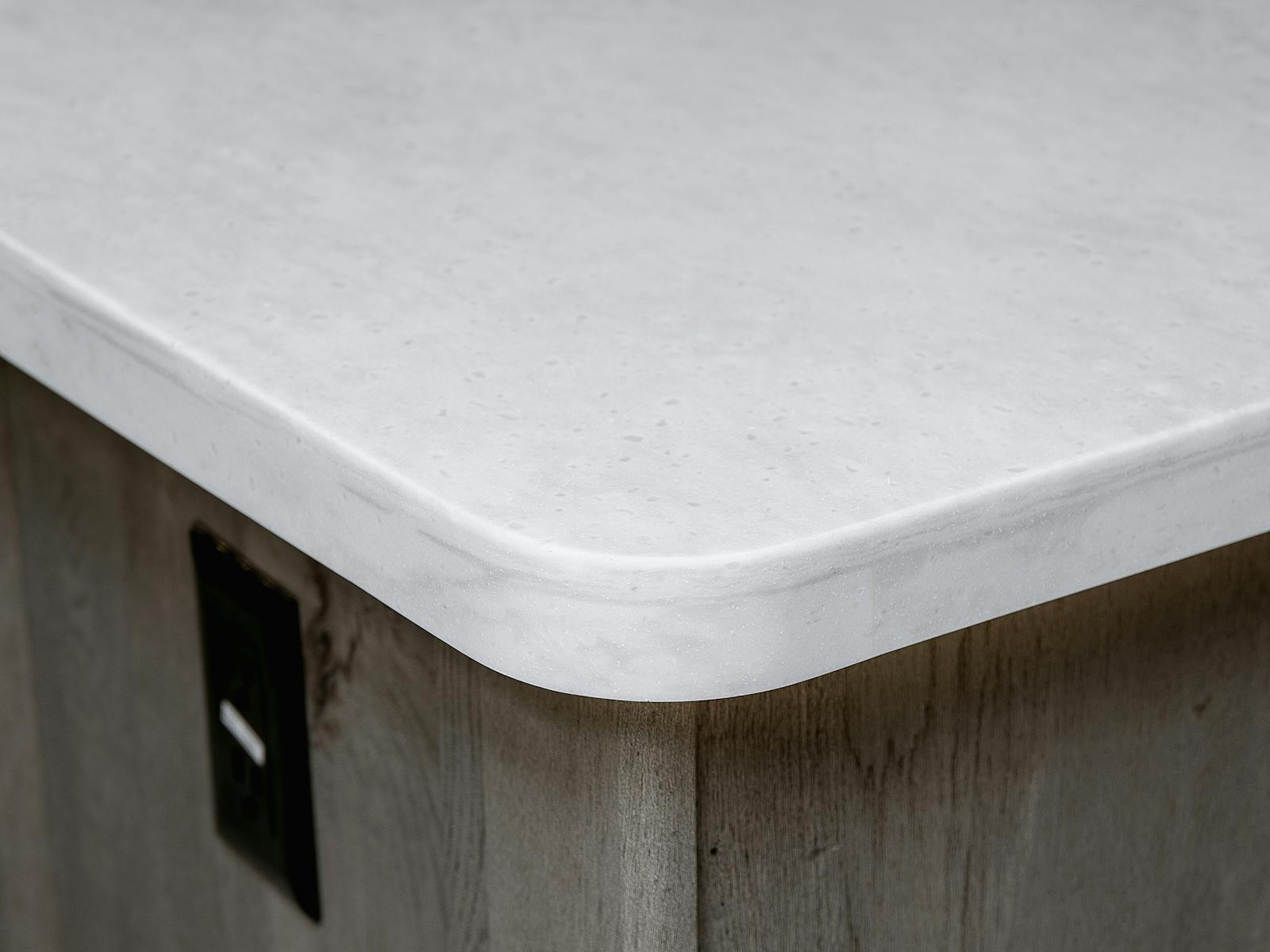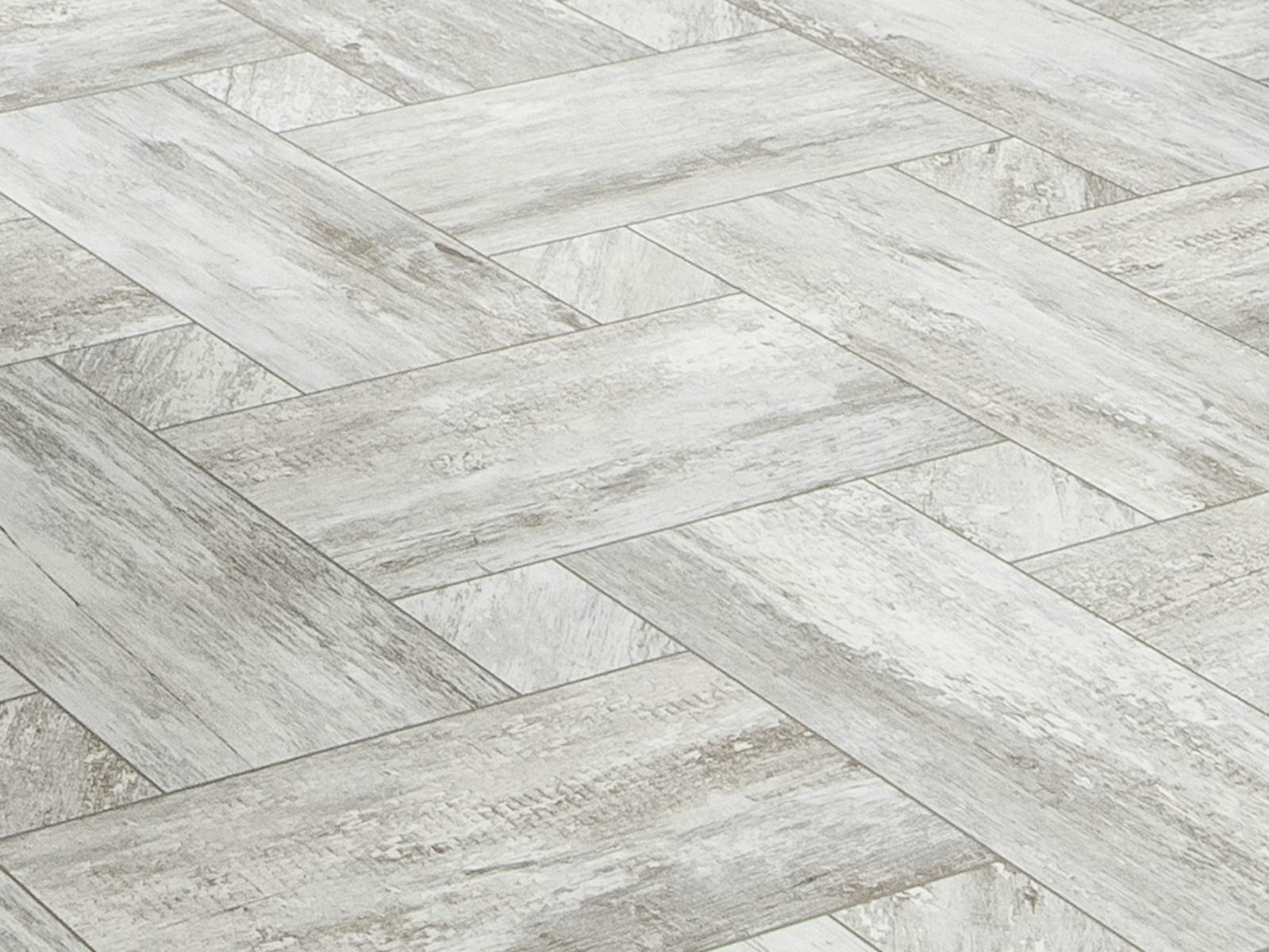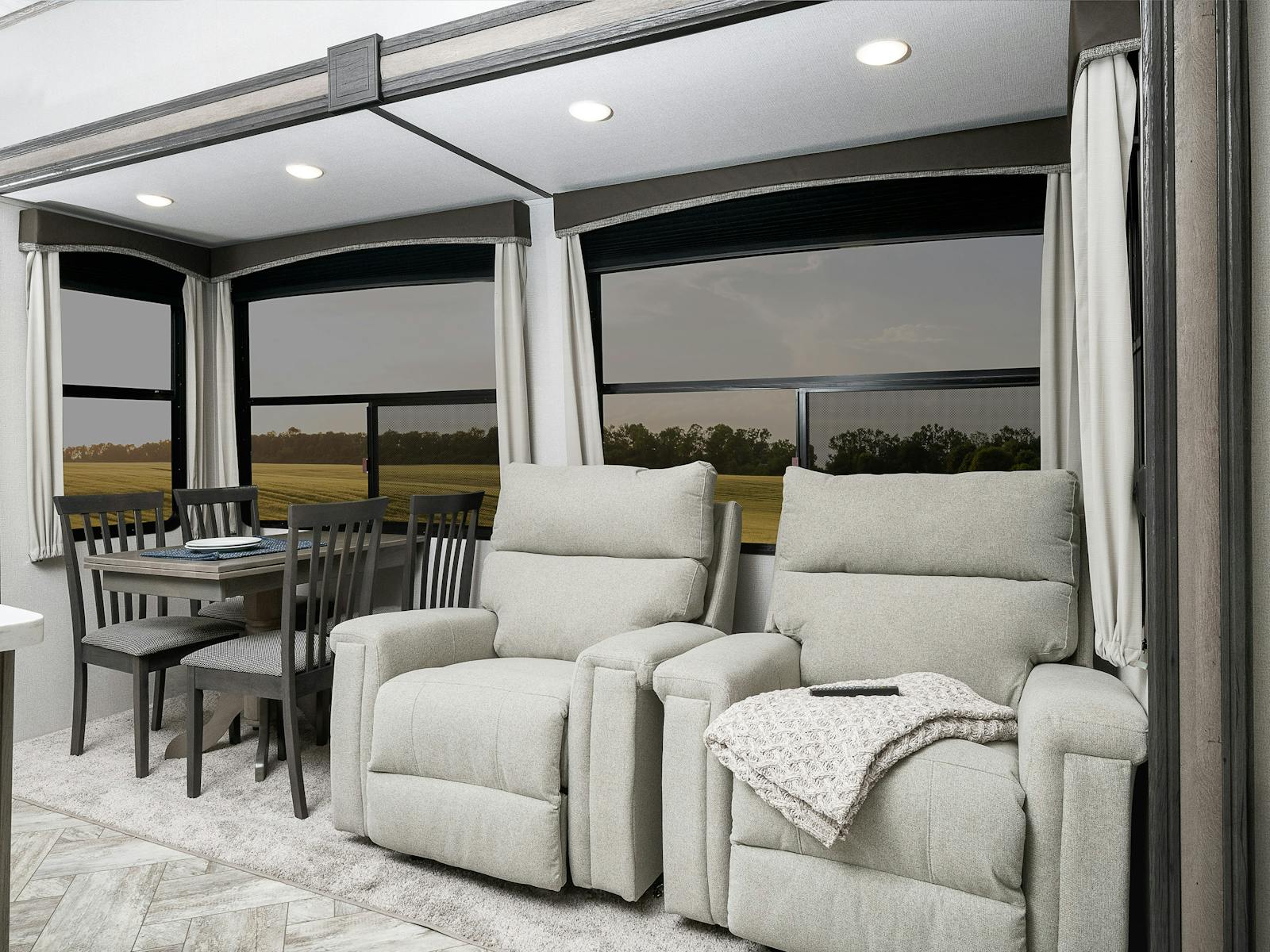 Residence interiors radiate classic elegance, and the Stone decor with it's soft grained leather seating and dynamic valances make this a vacation home that might just surpass your style expectations.
Click swatches for close-up view.
Decor Option 2
Dune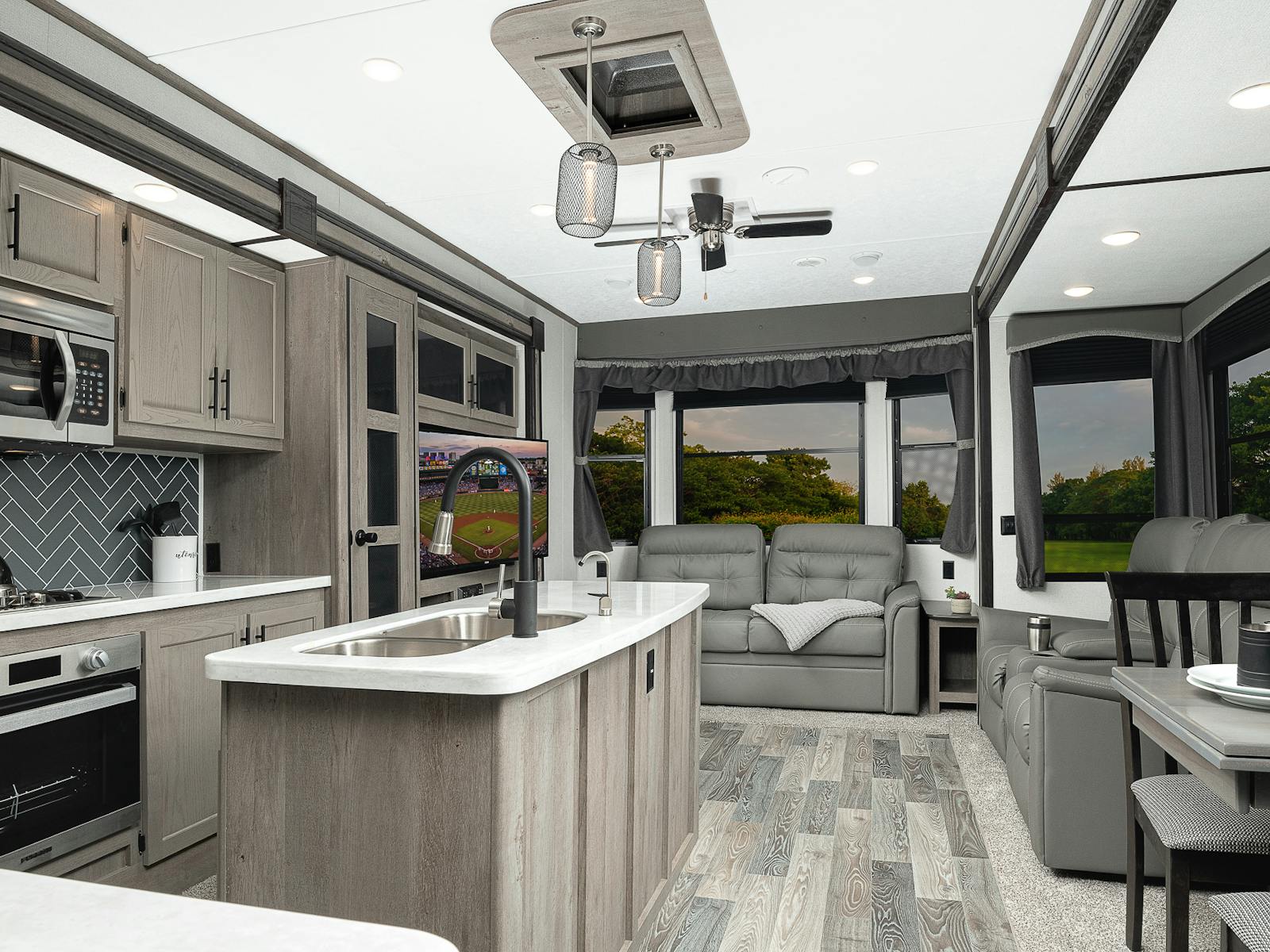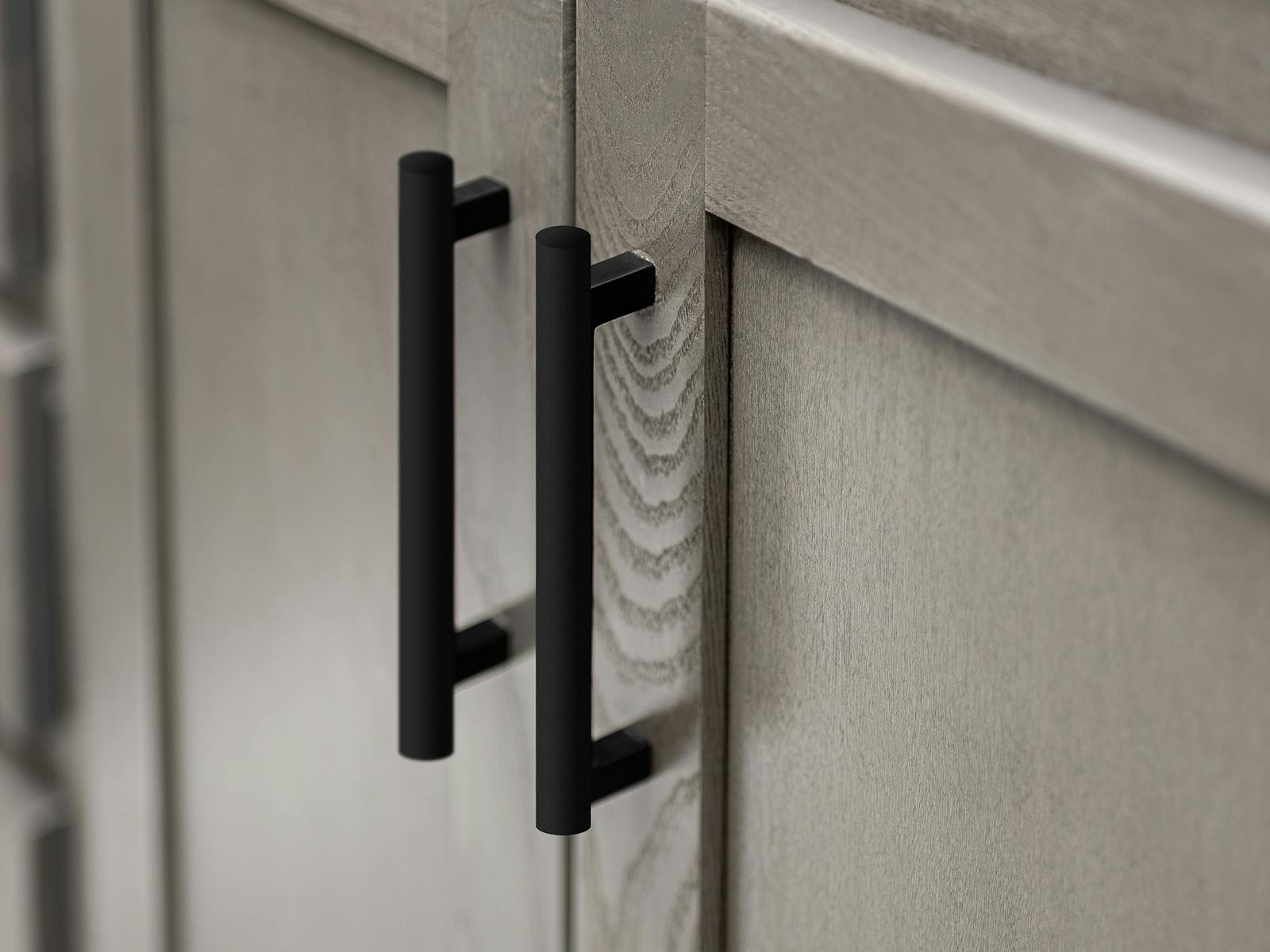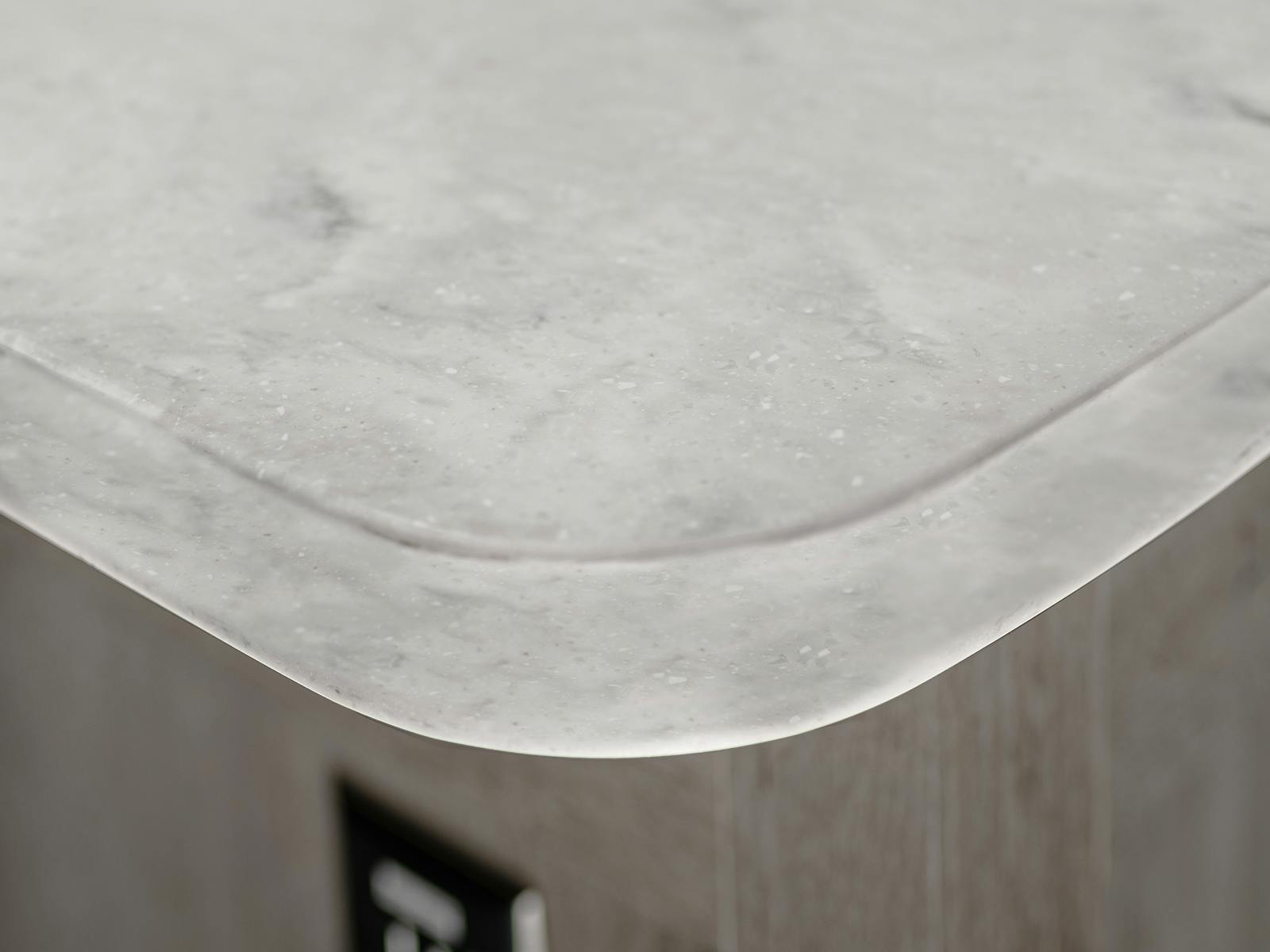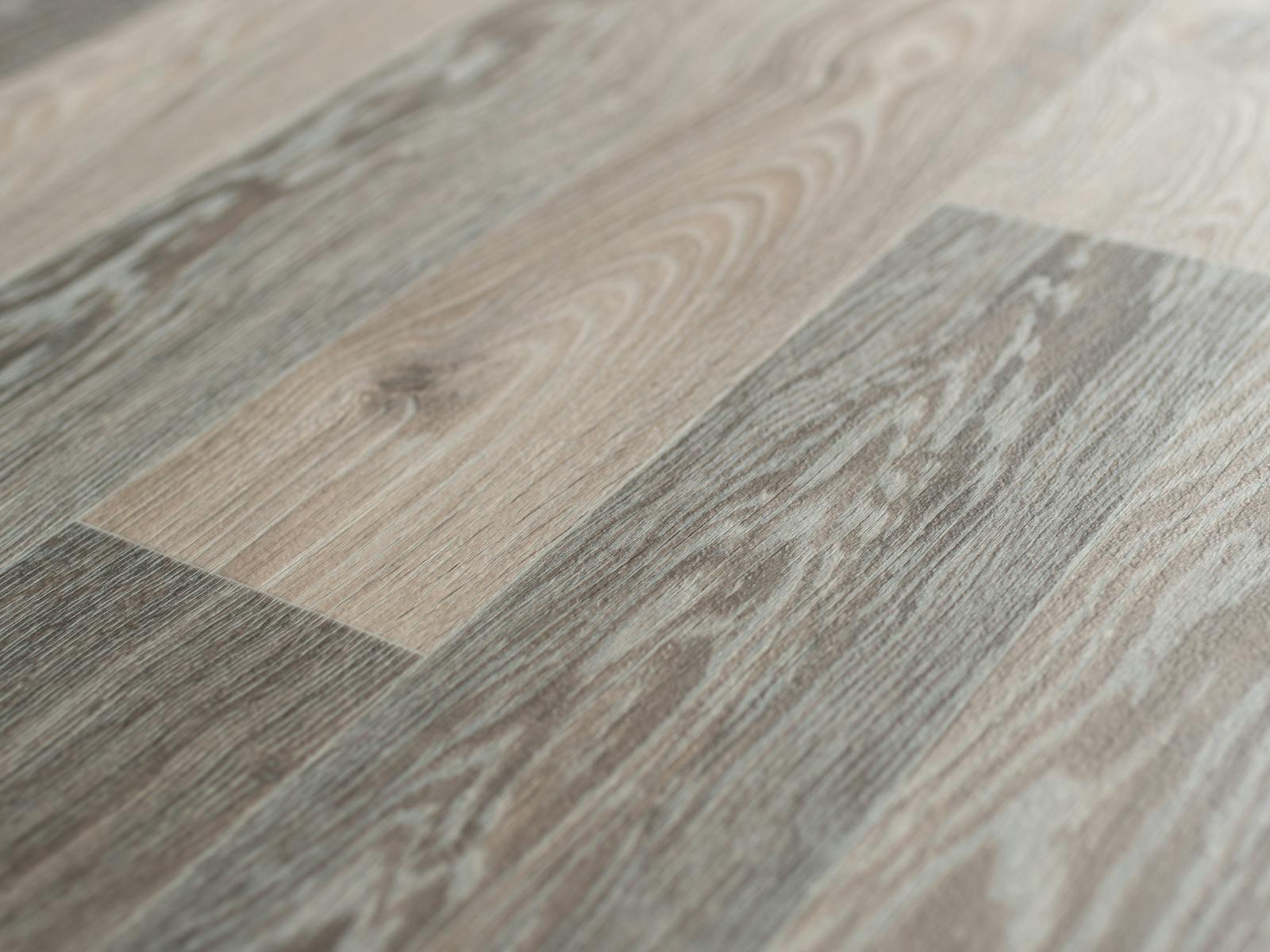 Dune's seating upholstery walks that fine line between taupe and gray and delivering and ever-so-cool modern air. That same color-shifting hue is also featured in Dune's accent fabric. The result? Interior design that is simple and uncomplicated, everything that you're looking for when you're ready to get away from it all.
Click swatches for close-up view.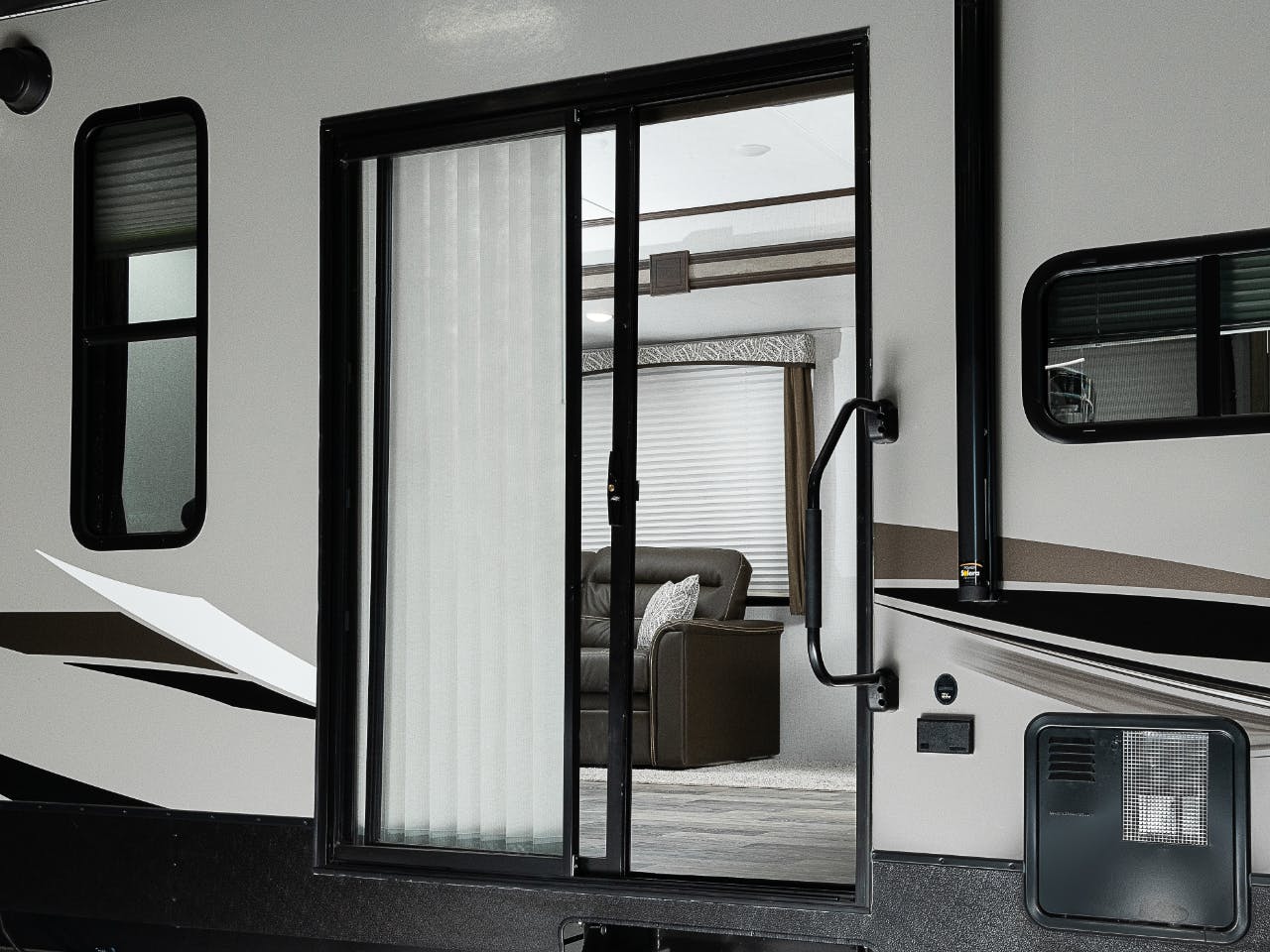 Sliding Patio Doors
These models feature full-height sliding glass doors that offer easier campsite access, abundant natural light, and plenty of fresh air.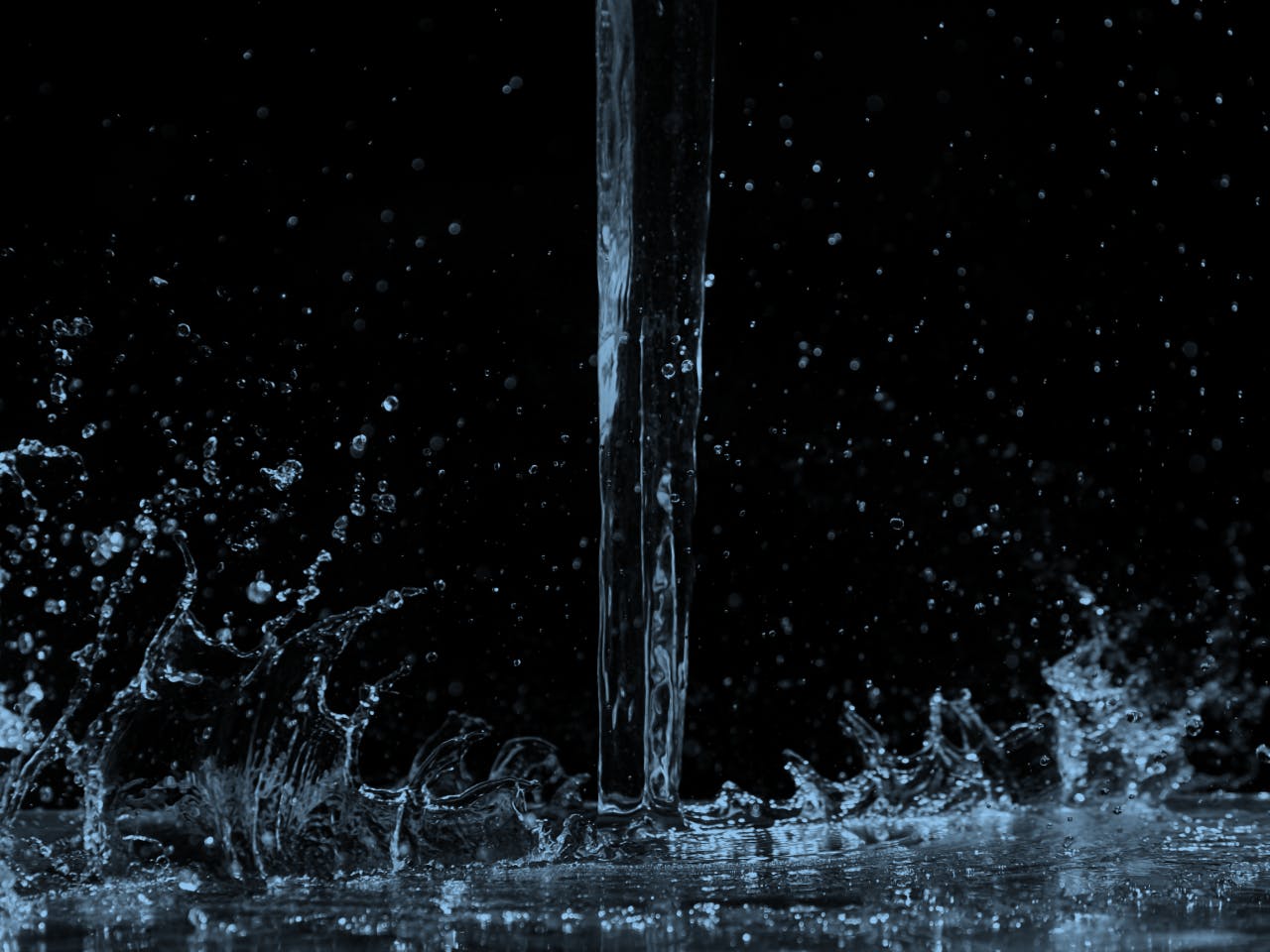 Water Purification System
Instantly provides you with healthy, fresh water wherever you camp.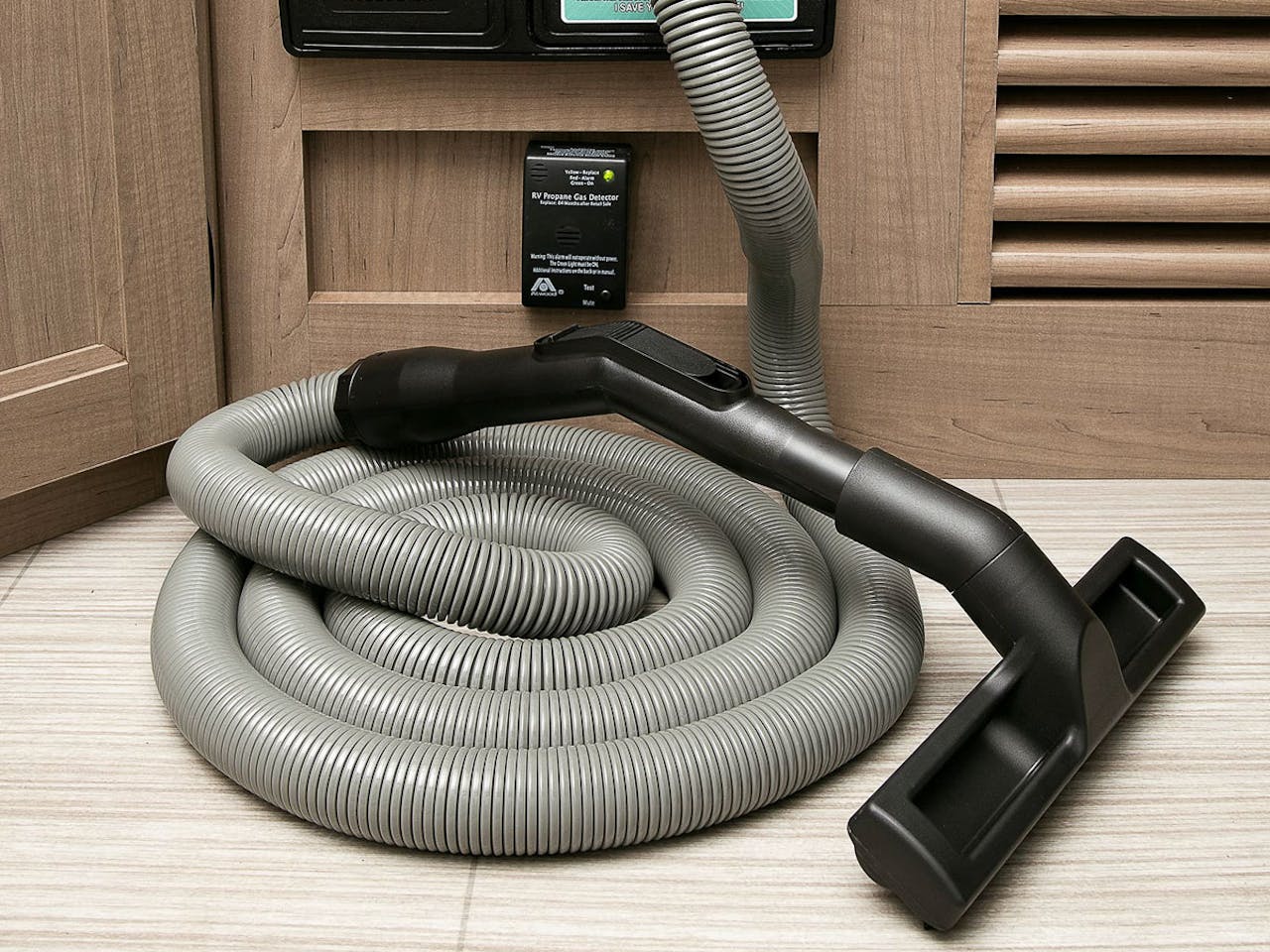 Clean-Up in a Snap
All floorplans offer a central vacuum system including a 30' collapsible hose, mesh storage bag and disposable vacuum bags that make sweeping up a breeze. *Not available on single-axle models
No recommended Floorplans found.