In Good Taste
Keystone Outback full-size luxury travel trailers are designed for travelers who like to camp, but like to camp comfortably. Stylish, sophisticated and well-appointed, this brand makes no sacrifices to offer the highest quality travel trailers—grand fireplaces, impressive entertainment centers, and chef's kitchens are complemented with thoughtful convenience features, including an exclusive seven-point RV auto-leveling system.
Decor Option 1
Patina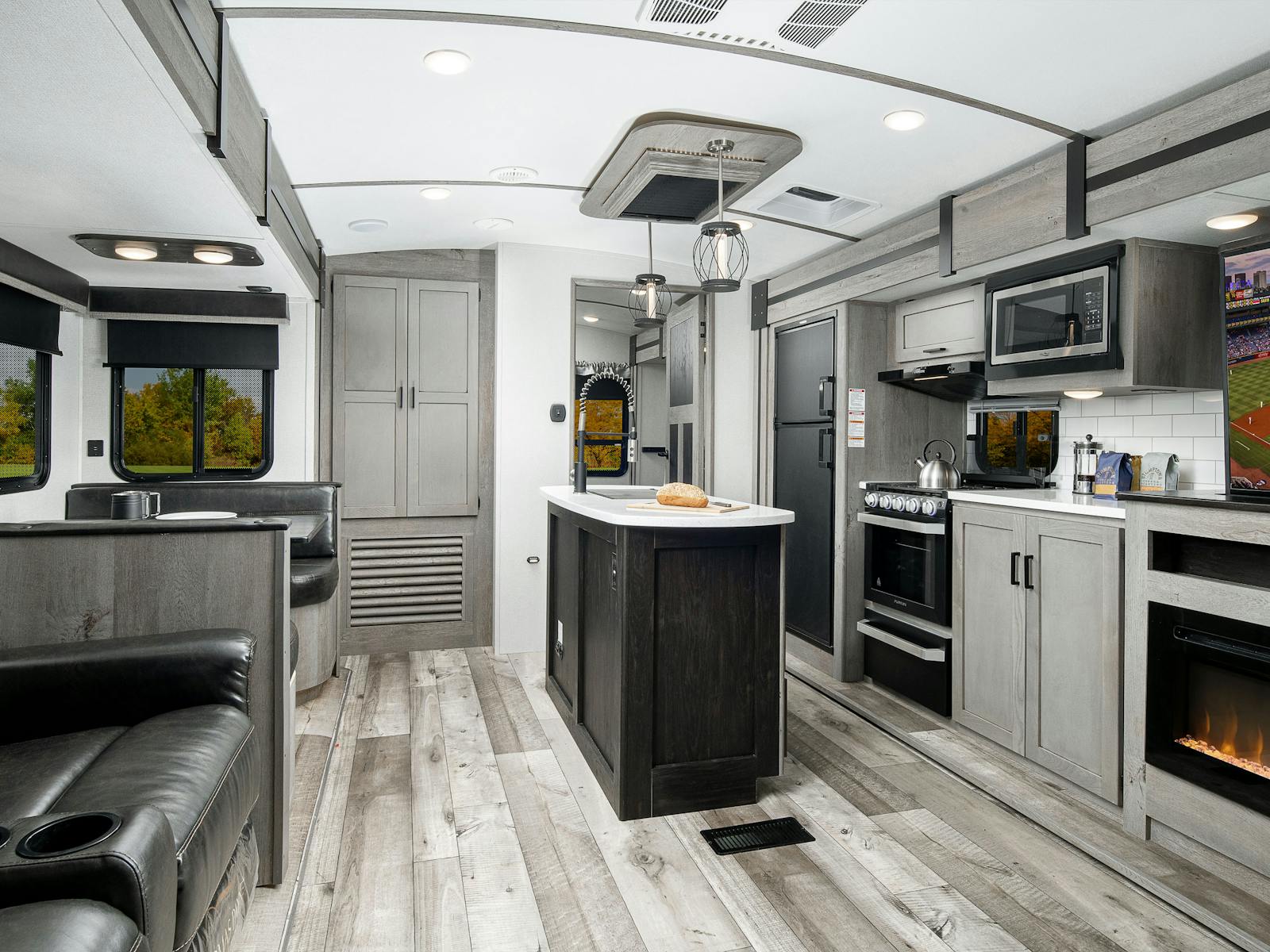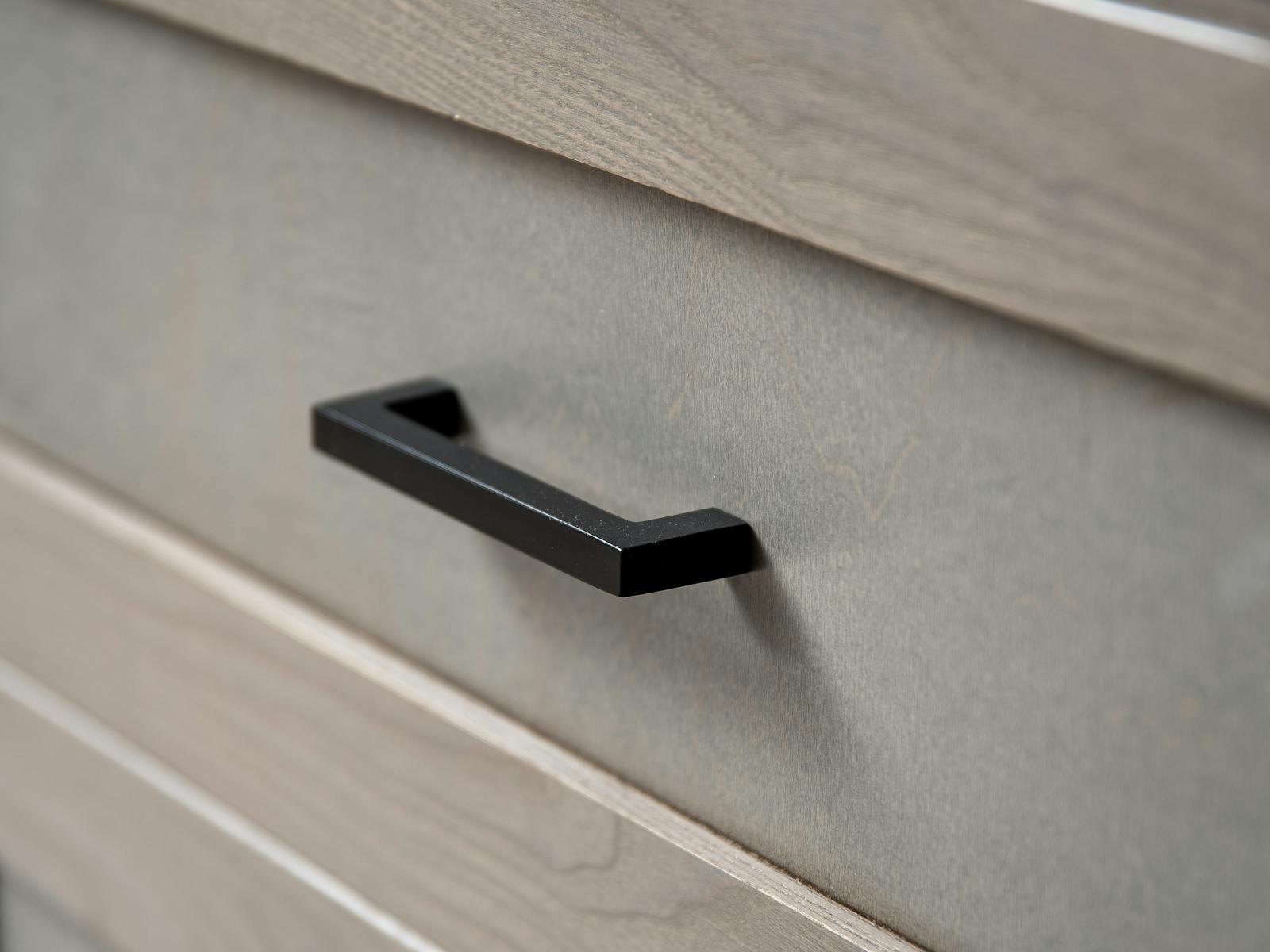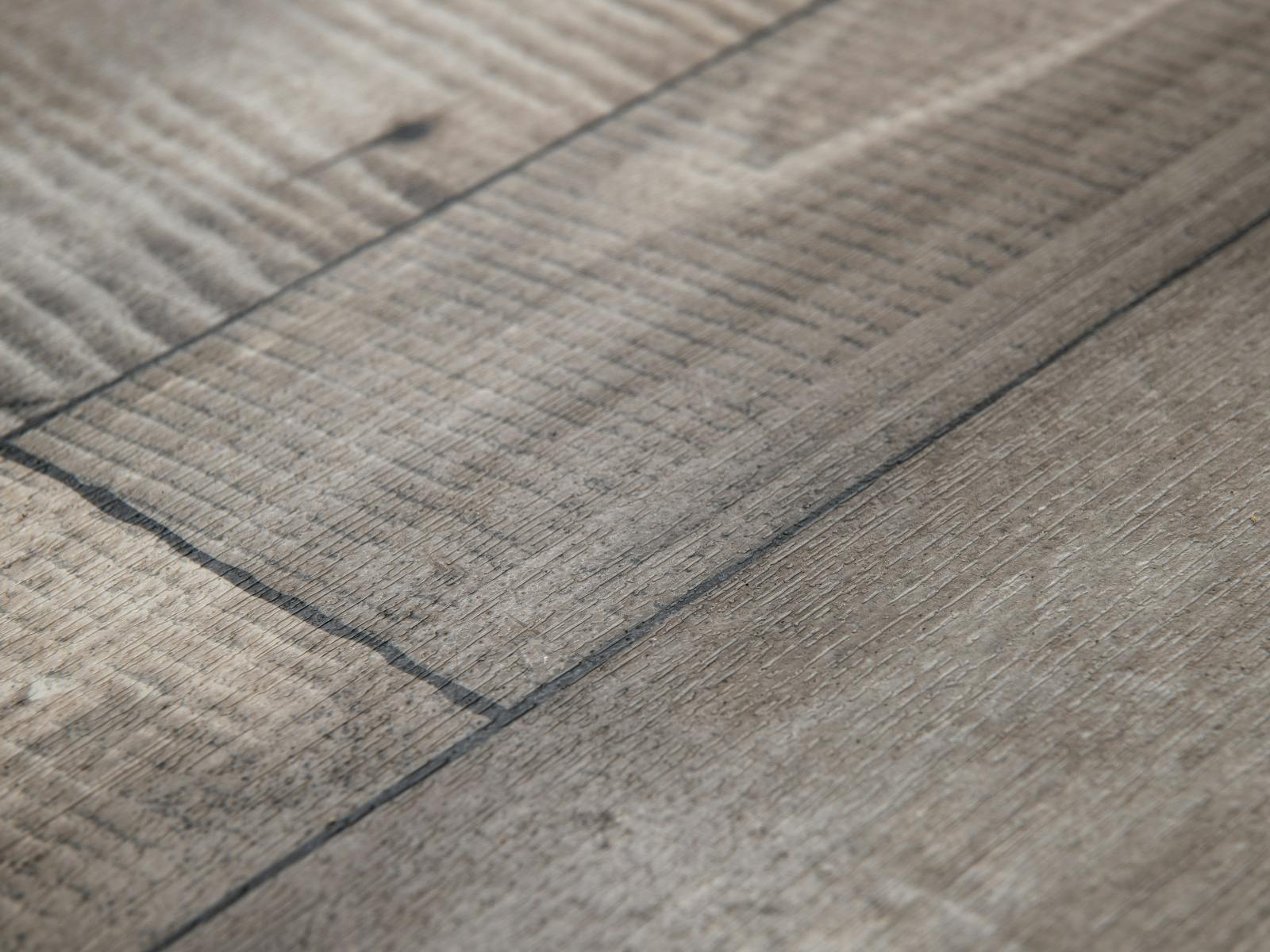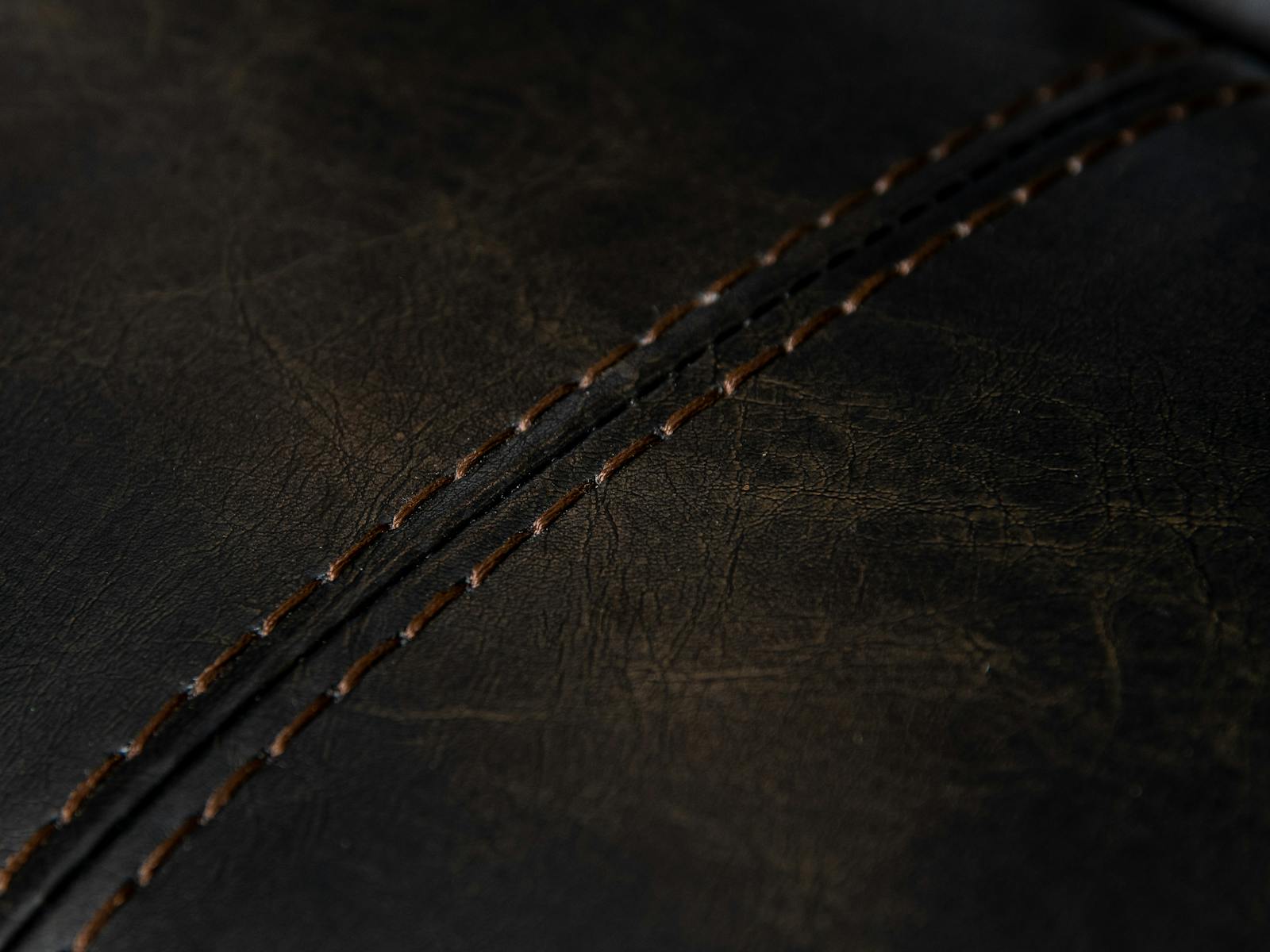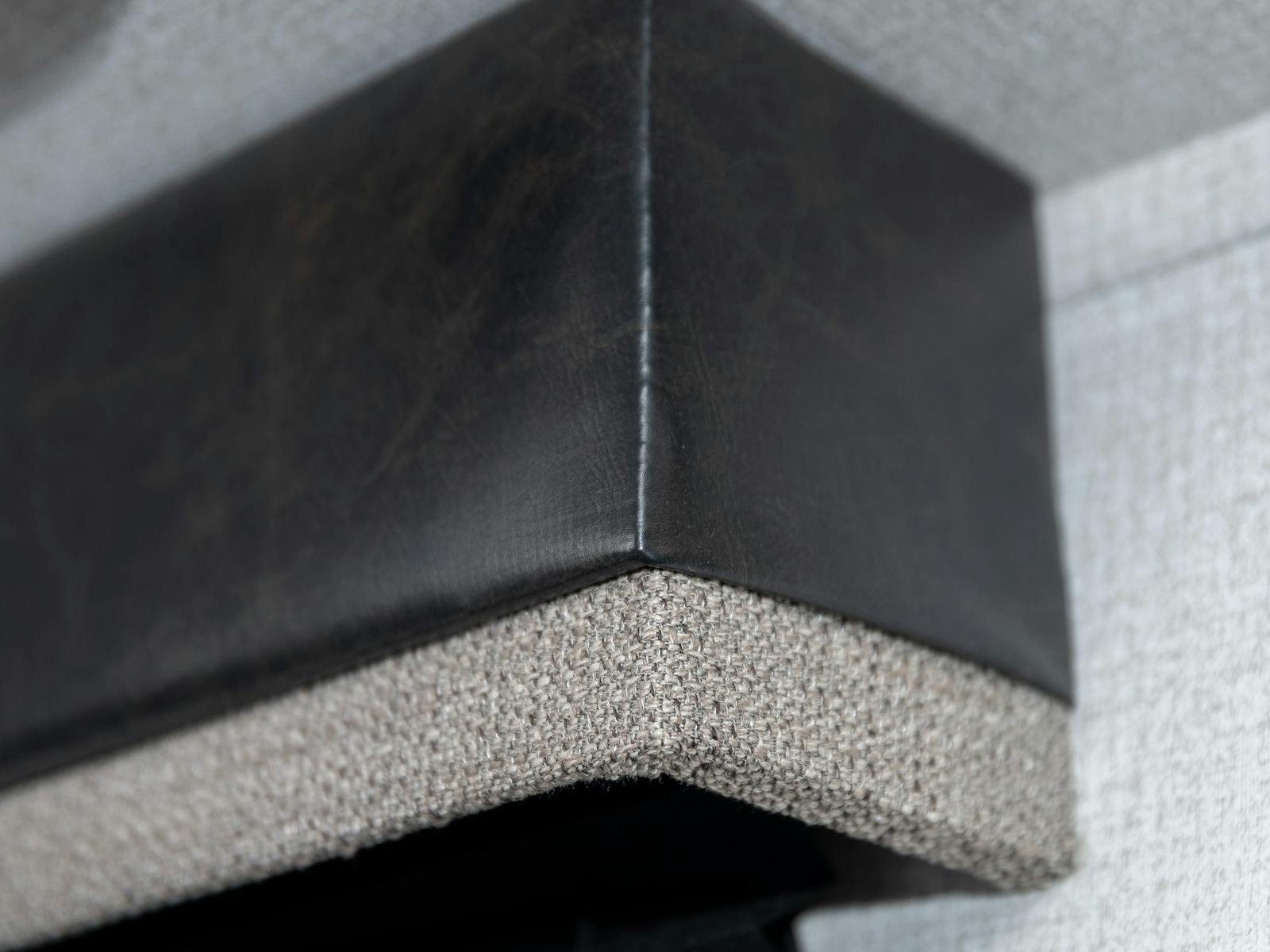 Softly burnished walnut leather upholstery feels like home the minute you walk in the door. Providing a handsome contrast to the light shaker style cabinetry and flecked solid-surface countertops, Patina is the epitome of modern farmhouse style.
Click swatches for close-up view.
Decor Option 2
Mineral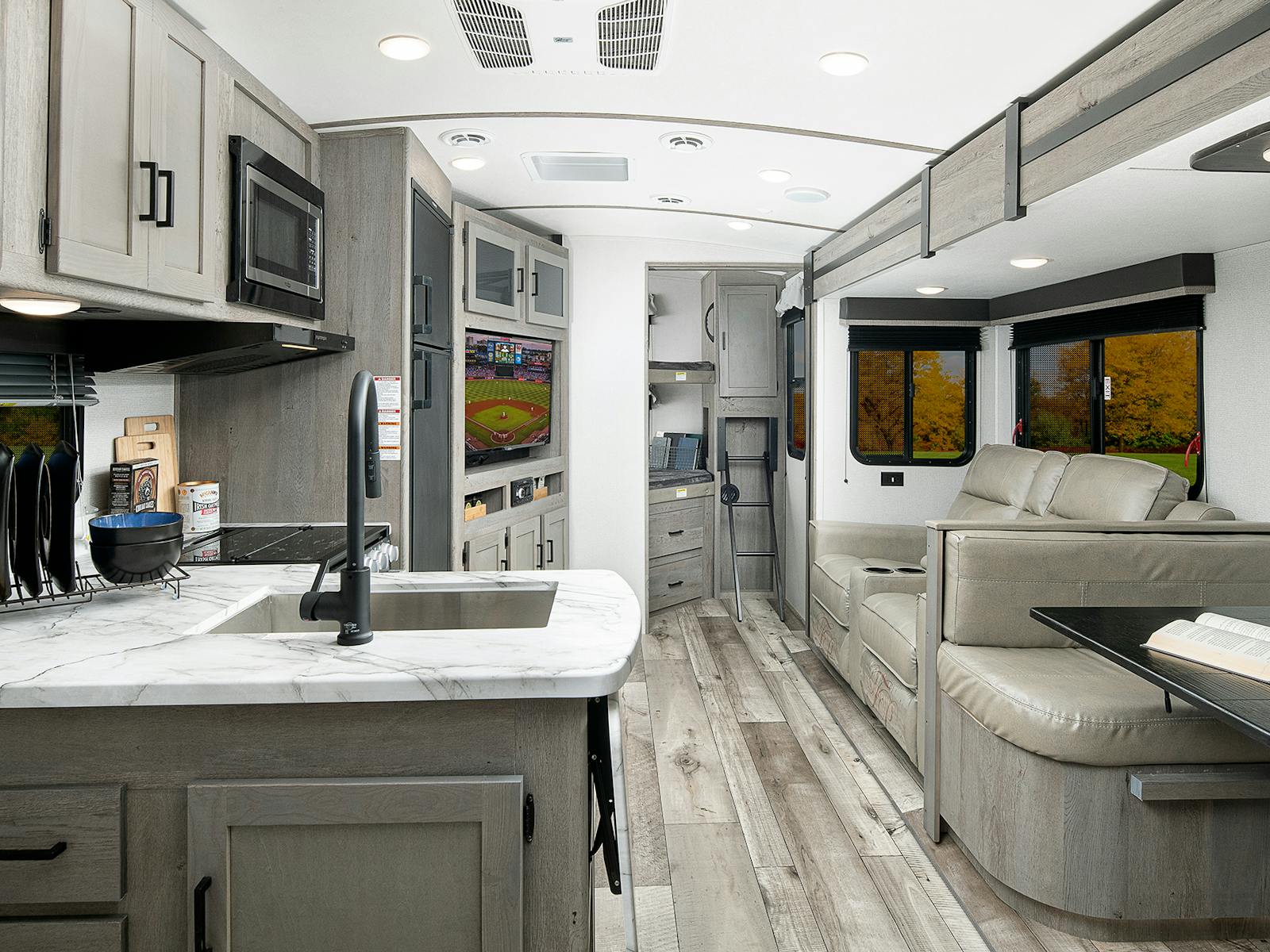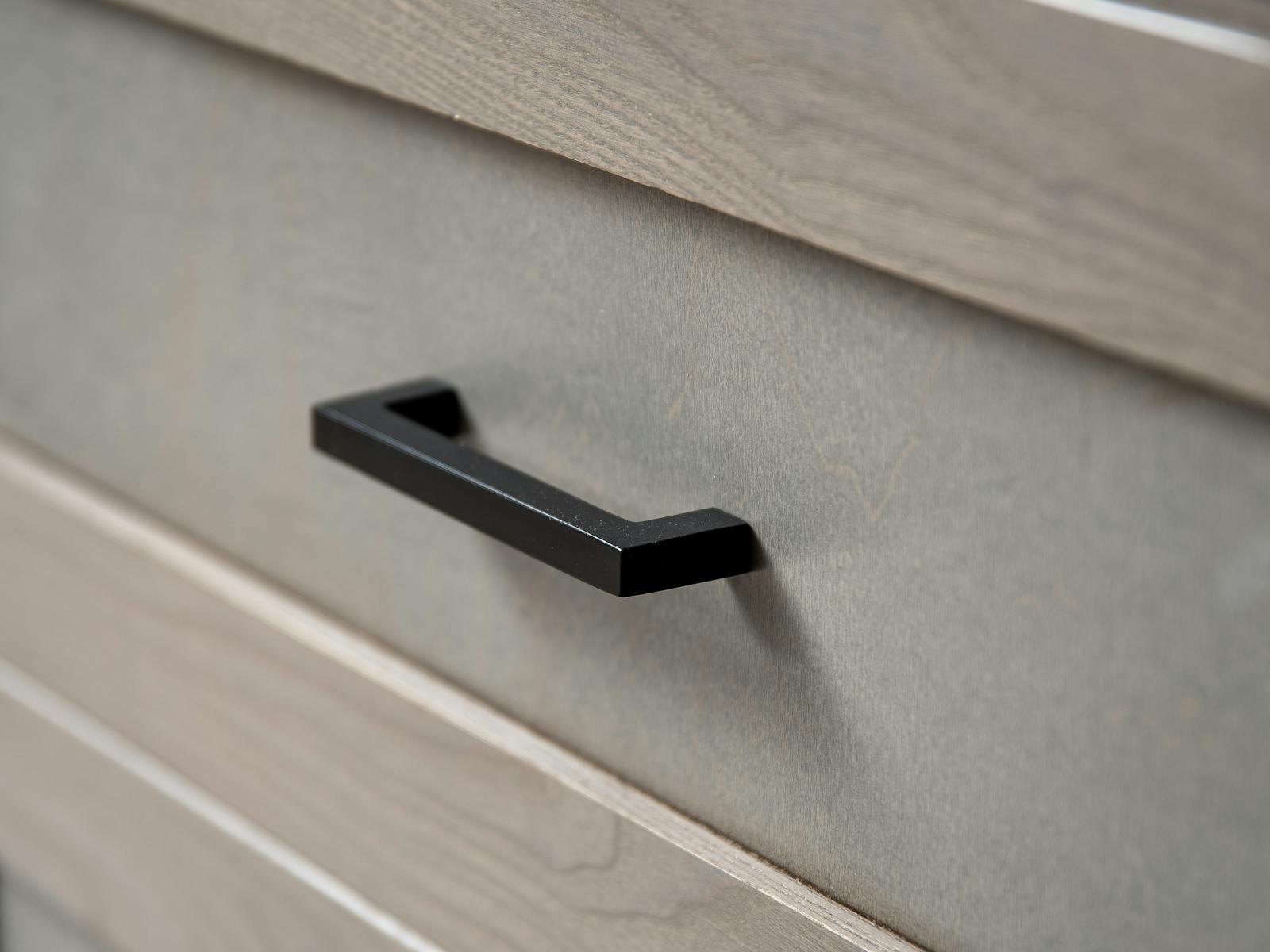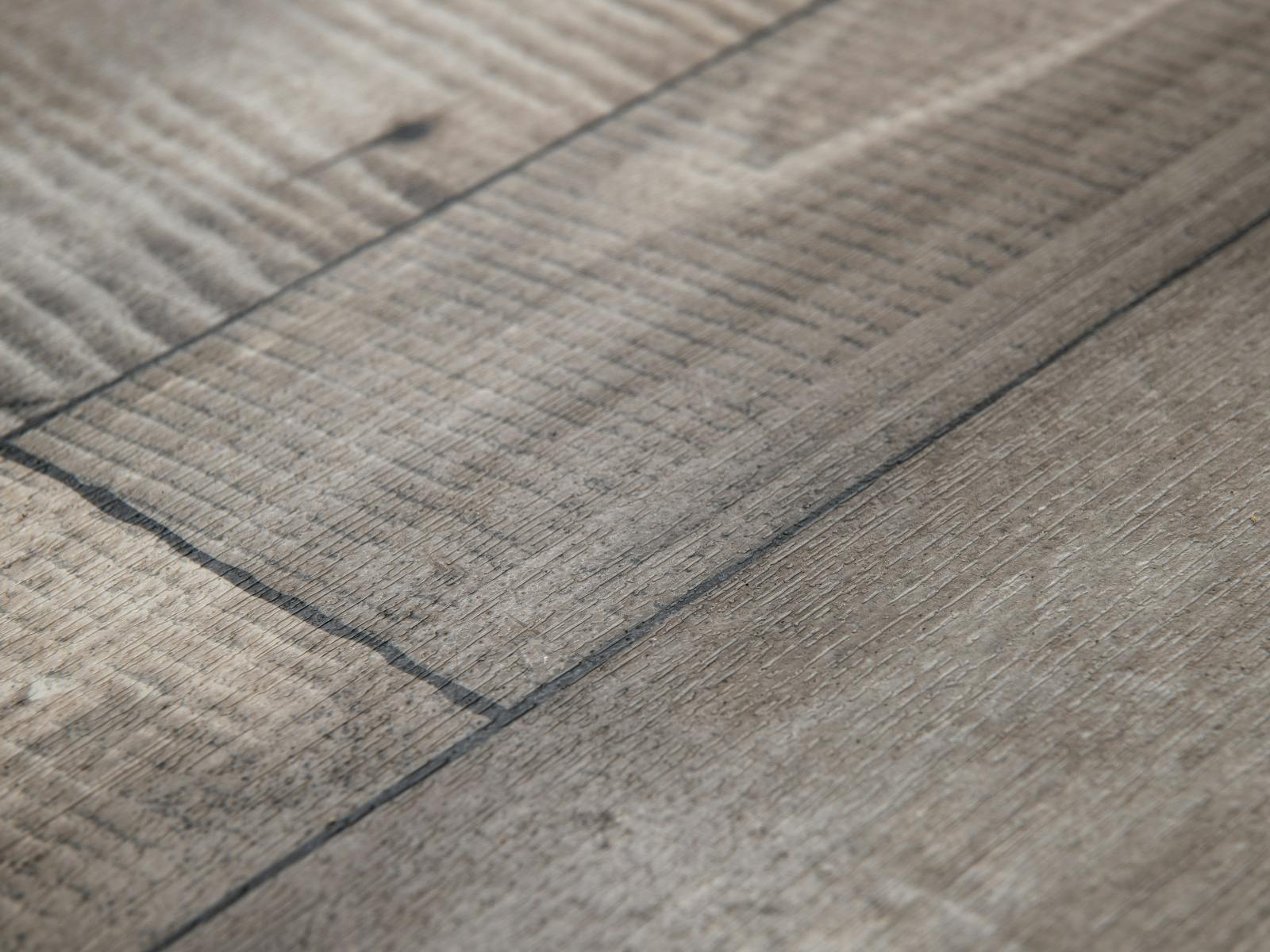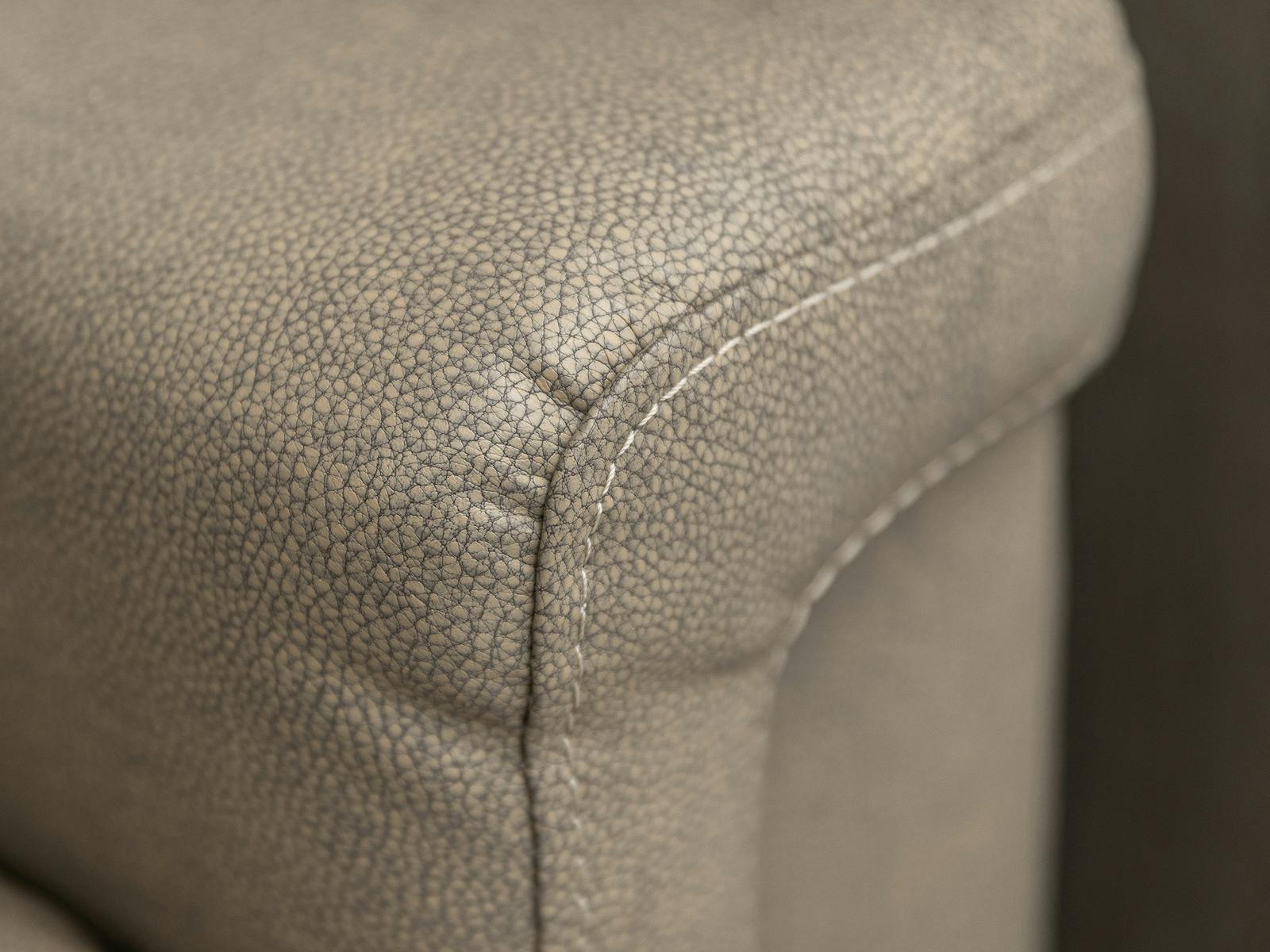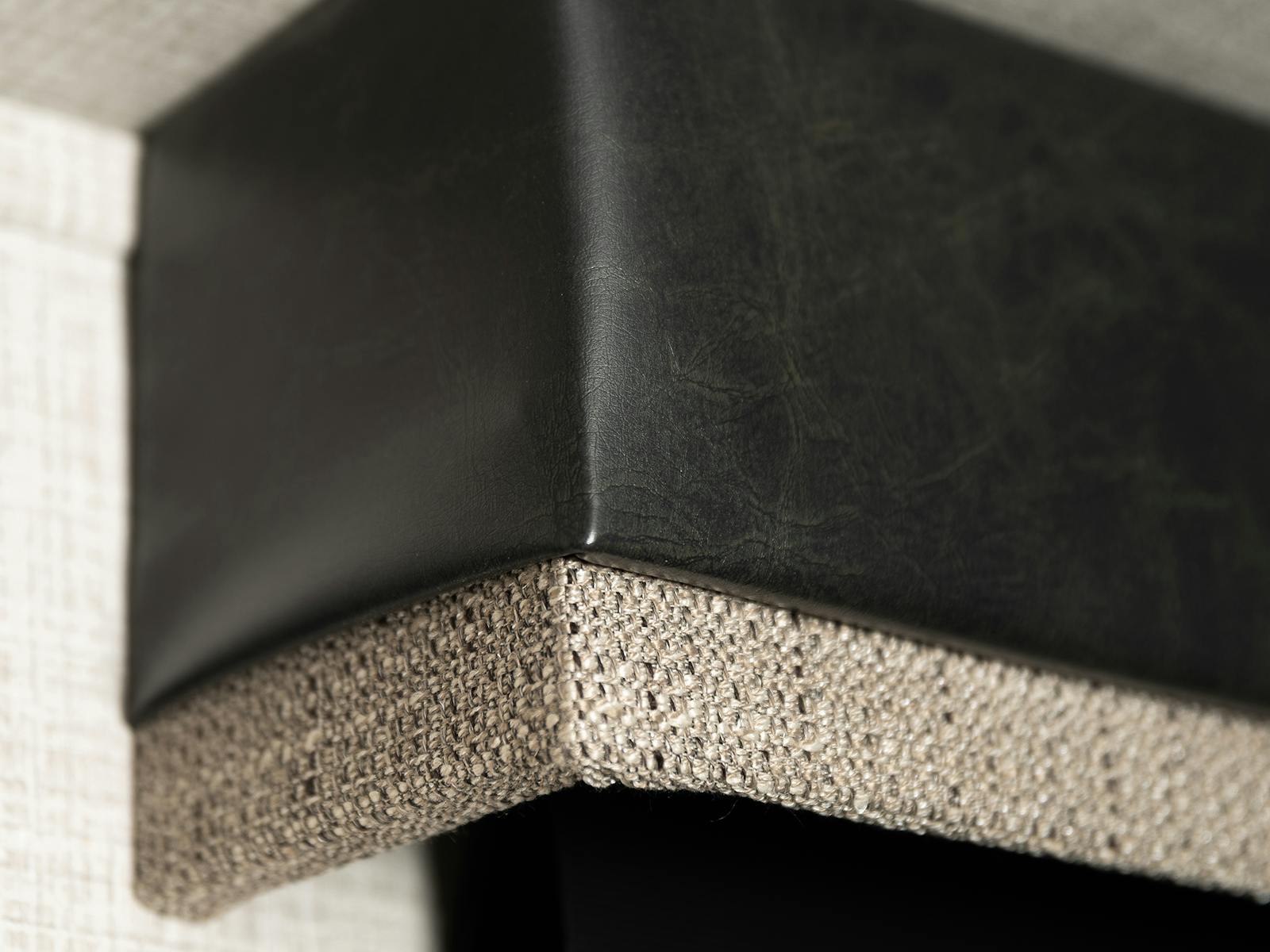 Tailored light beige leather furniture with contrasting stitching and tufted detail offers a quiet complement to Outback's reclaimed wood flooring design and gray stained cabinets.
Click swatches for close-up view.
No recommended Floorplans found.