When you purchase a Keystone, you have access to exclusive features not available from any other RV manufacturer.
The innovations and products below are protected by patents in the U.S. and elsewhere for Keystone RV Company. This website is provided to satisfy the virtual patent marking provisions of various jurisdictions including the virtual patent marking provisions of the America Invents Act and provide notice under 35 U.S.C. §287(a). The following list of products and patents may not be all inclusive. For example, some products listed here may be covered by patents in the United States and elsewhere that are not listed, and other products not listed here may be protected by one or more patents in the United States and elsewhere. The following list of products may be covered by one or more of the U.S. Patents indicated.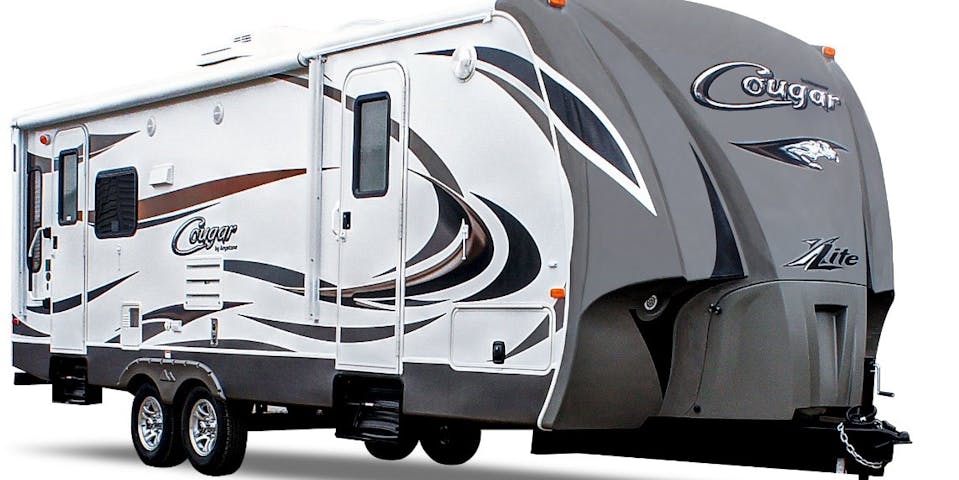 CAP TO CONCEAL LP TANKS ON TRAVEL TRAILER
A front cap design has an integrated LP tank compartment. Secured by vibration-resistant latches and tilts forward for access, the cover keeps the LP bottles clean and dry and provides a clean, sleek appearance. Patent Nos. US D633,241 S & US 8,360,506 B2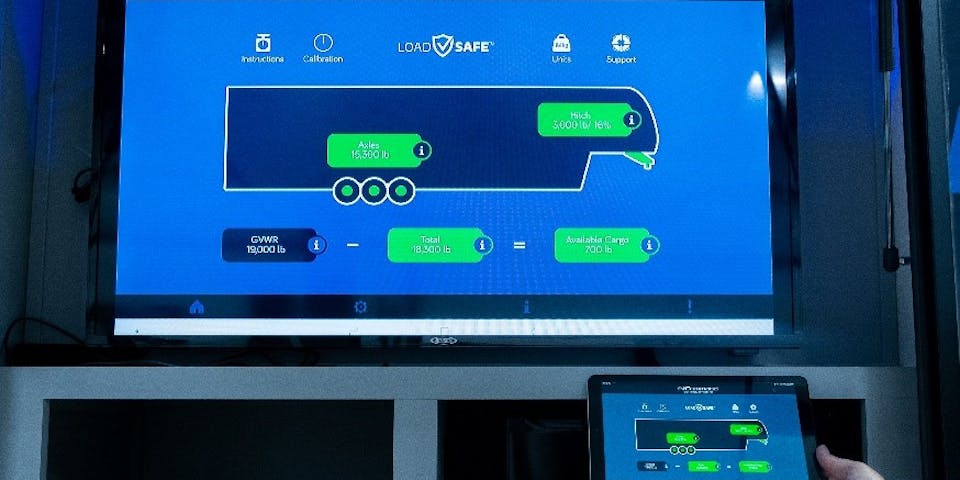 Recreational Vehicle and Integrated Body Control and Weight Sensing System
Four years in development, LoadSafe is a safety feature that enables fifth-wheel RVs to measure overall weight, hitch percentage, carrying capacity, and total load. Developed as a concept, this feature is currently not in production. US Patent Nos. US 10,173,689 B1; US 10,486,711 B2. Additional and international patents pending.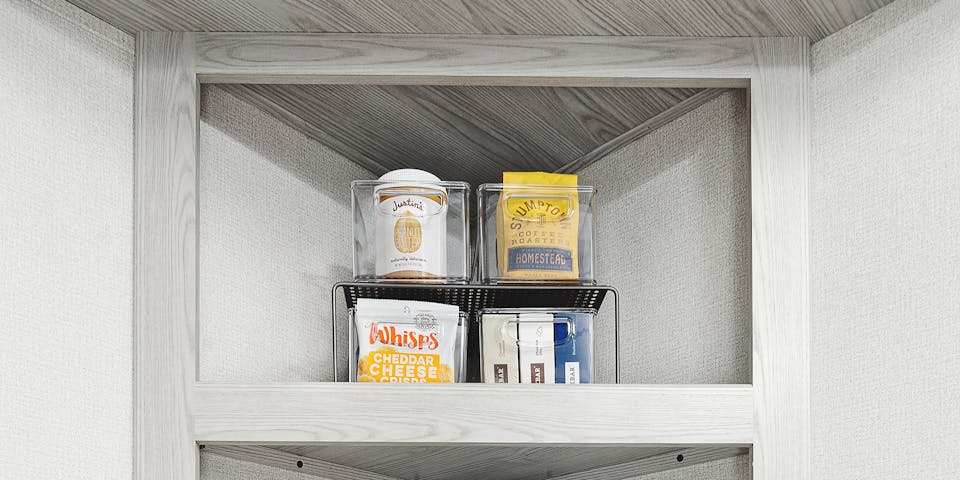 Floorplans With Hidden Corner Pantry
The hidden pantry design has been enthusiastically embraced by campers as a way to expand storage without sacrificing living space. US Patent Pending.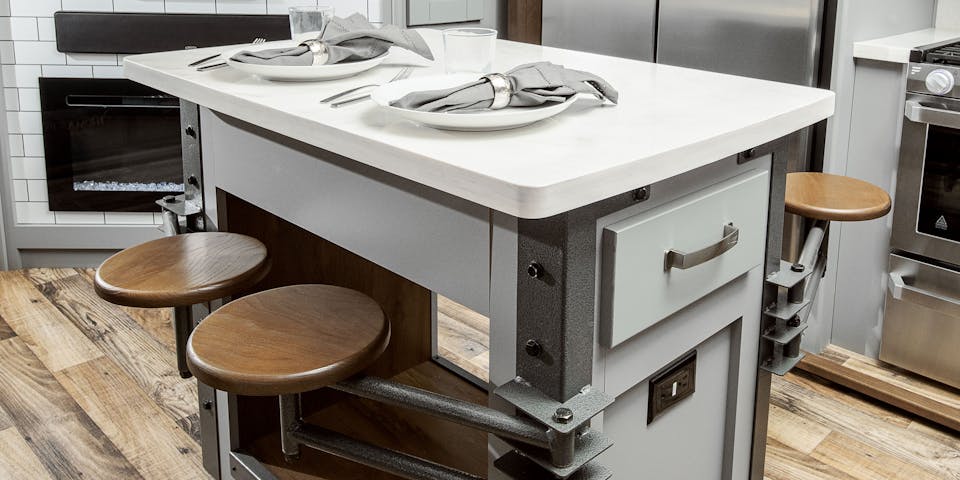 Swinging Seats for Recreational Vehicles
These seats mount via permanent brackets to the island and provide island seating for four by swinging out for use. When not in use, they simply swing under the island and out of the way. KRV part numbers: 524504; 526254; 612119. US Patent No. US D894,616 S.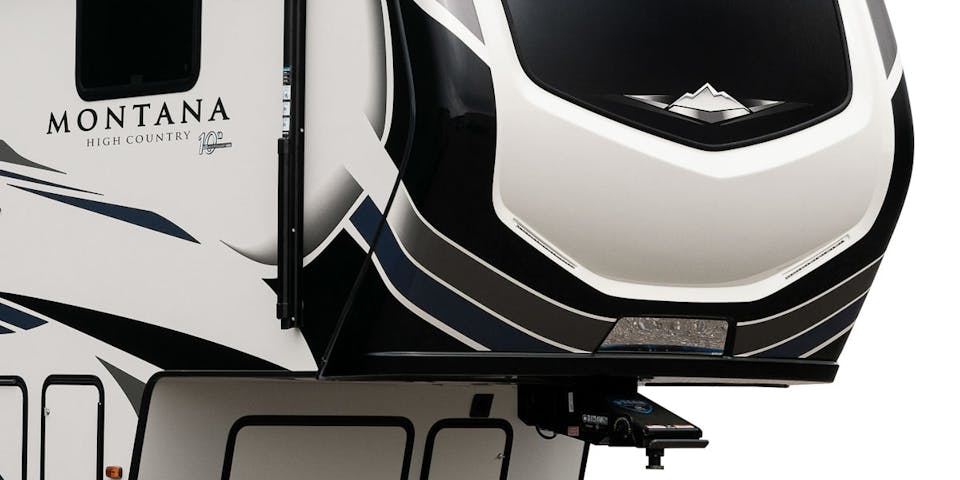 RV Windshield
The distinctive, five-point windshield was pioneered by Keystone RV adds both natural light and spacious campsite views. Strong and weather-resistant, it is an attractive, eye-catching addition to the RV's exterior design. KRV part numbers: 603173; 603174. Canadian Des. Reg. No. 171,594. US Patents Pending.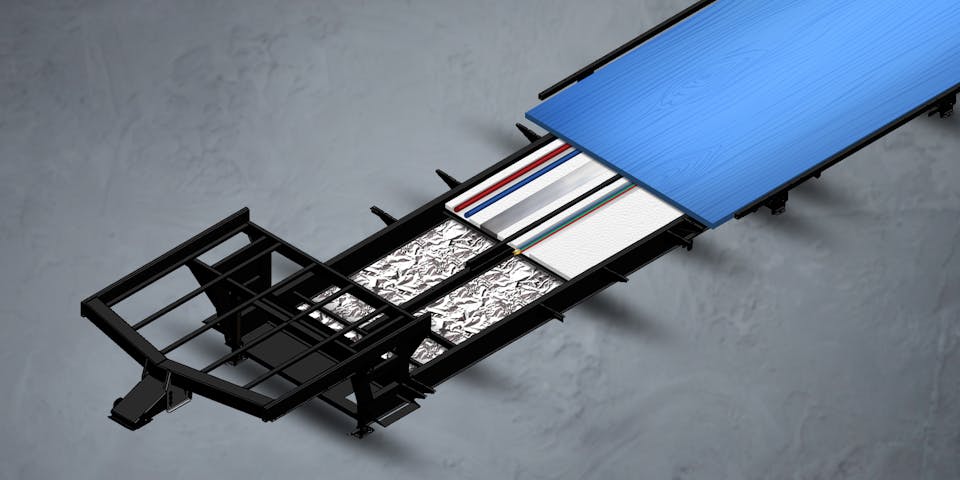 Crawl Space Chassis
Truly a step forward in chassis engineering, the crawlspace concept allows for mechanical systems such as the heating, water lines, and electrical wiring, to run in a dedicated cavity (the "crawlspace") above the holding tanks, water tank, and slide support components. The cavity is insulated and heated, helping to prevent water lines from freezing. KRV P/N 667546. US Patent Application Pending.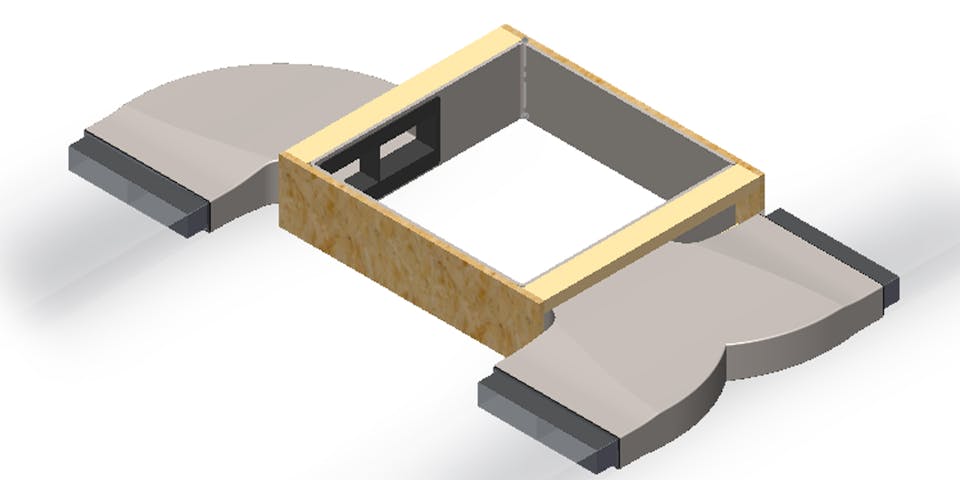 High Flow Rate Ductwork for A Recreational Vehicle (Blade)
A major advancement in the design of A/C ducting for RVs, the Blade concept incorporates advanced ducting design to facilitate improved airflow throughout the trailer. Performance improvements of 30% or greater were achieved over baseline designs. The trailer remains cool and comfortable on even the hottest days. KRV part numbers: 643259; 643260; 561451; 641574; 641575. US Patent No. US 10,710,427 B2.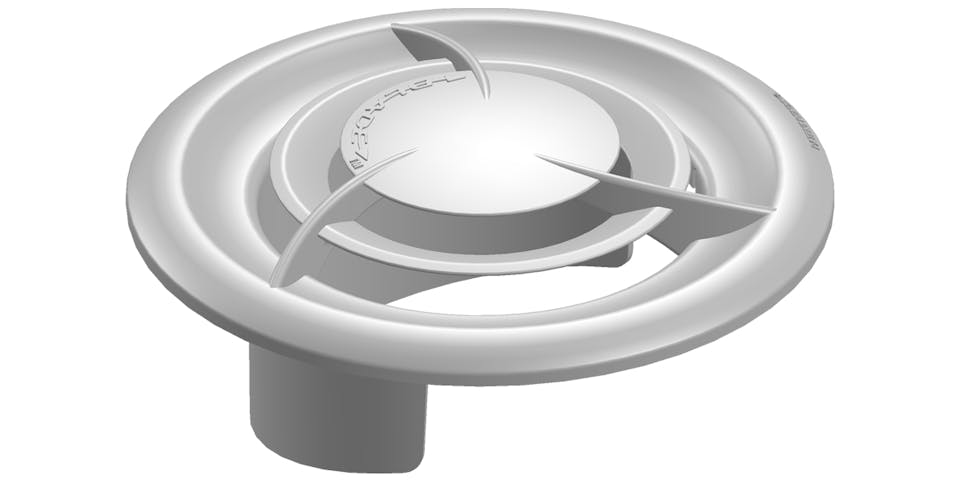 Diffuser Head for An Air Conditioning System
This patent is for the visible part of the Blade system. The diffuser uniques design takes the improved airflow and distributes it inside the RV to promote natural convection. By evenly distributing cool air in a 360-degree pattern, the diffuser eliminates hot spots in the RV. KRV part numbers: 652781; 652782; 679092; 679093. US Patent Approved.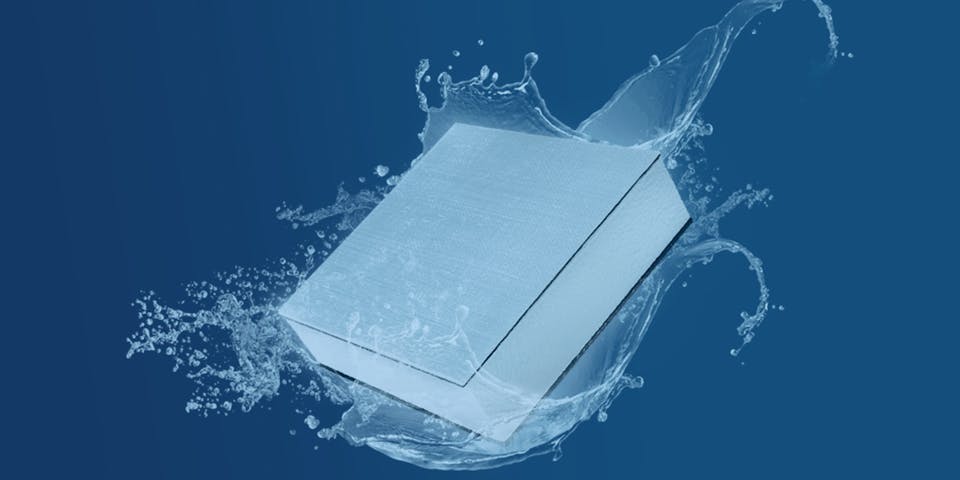 Composite Flooring for Recreational Vehicles
Marketed under the name HyperDeck, this exclusive design eliminates all organic materials from the floor, effectively preventing the growth of mold or mildew should the floor become wet for any reason. Being totally nonorganic, all wood has been eliminated from the design. KRV part numbers: 559202; 466240; 566863. US and International patent applications pending.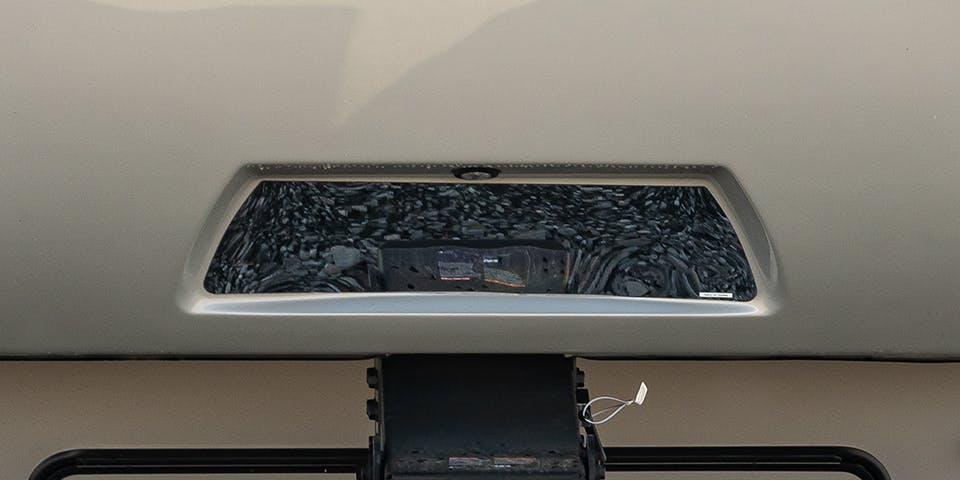 Hitch Vision: Fifth Wheel Hook-up Assist
Hitch Vision aids the driver when hooking up by providing a reflective, mirrorlike surface that is angled so that both the truck's hitch and the fifth wheel's pin can be seen by the driver in their rearview mirror. This allows them to better guide the truck into and engage the hitch. KRV part numbers: 531349; 627156; 630183. US Patent Nos. US7,775,543; US 7,500,690 B2.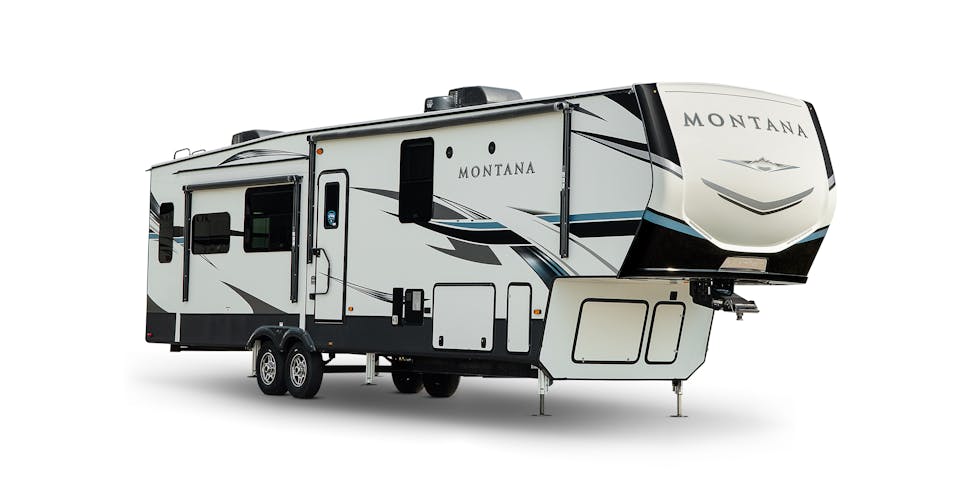 Recreational Vehicle Chassis (Bent Tube Front Crossmember)
Developed to increase the turning radius for fifth wheels, this single tube bent-tube design angles the outer extremities of the tube by 20 degrees and then is attached to the side rails. The single tube design eliminates some welding steps and improves overall strength. US Patent No. US 7,938,427 B2.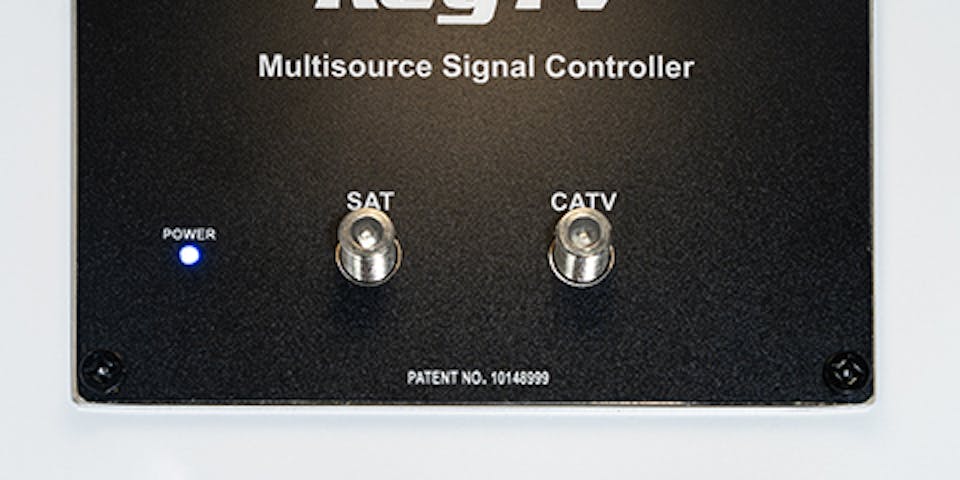 KeyTV Multisource-signal Controller
KeyTV seamlessly integrates over-the-air, satellite and cable connections into a single access point. Key benefits include better signal delivery; auto-sensing technology that identifies available feeds and eliminate A/B switches; and plug-an-play satellite installation. US Patent Pending.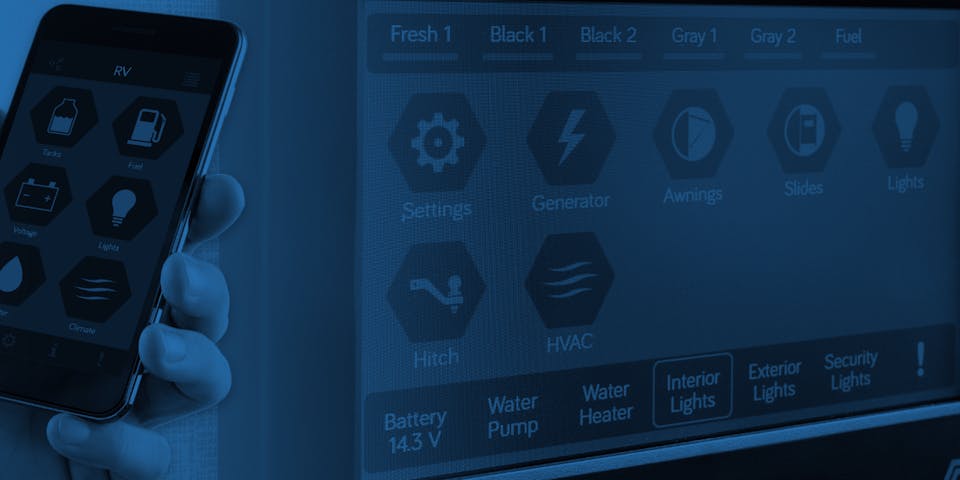 iN-Command® Smart RV Control System
In 2015, Keystone engineers teamed up with ASA Electronics, to create the RV industry's first reliable app-based control system. iN-Command successfully streamlines controls for lights, slides, water heater, HVAC systems, awnings, and more with a clean, easy-to-use touchpad and a smartphone app.