ROCKING THE FOUNDATION
Arcadia completely reinvents the fifth wheel frame, delivering superior systems' performance, unprecedented weather protection, surprise boondocking wins, and storage for days.
INTRODUCING: NGC2 (Next-Generation Crawlspace Chassis)
The Arcadia frame drops the cross members 3" below the two 10" I-beams that run the length of the frame. The result? A cavity that runs the length and width of the coach – like the crawl space foundation of a home. On the road-side, the Arcadia cross members are convex (like the bottom of a boat) to both make room for tanks and add tension to keep the protective corrugated panels smooth and sound.
Systems engineered without compromises. Heat ducts, plumbing, and electrical no longer need to navigate around stamped cross members and can be laid out for optimal efficiency and performance.
Residential heating with direct-run furnace ducting. Full flexibility to keep heating vents in the floor – just like your home, with complete flexibility to place them discretely in low-traffic areas. Arcadia will never, ever ask its owners to give up cabinet space to include ducting and vents.
Introducing THREE layers of insulation below every Arcadia floor. Beneath every Arcadia cabin is two heated chambers and three layers of insulation. Waterlines and heat ducts are surrounded by block foam in Keystone's Hyperdeck™ on top and a second layer of block foam insulating the bottom of the crawl space. Underneath the frame, there is yet another layer of Astro-foil insulation as well as heating pads to keep tanks protected.
A center spine for the most secure build. The NGC2 chassis features a center hat channel that runs the length of the coach and is designed to increase floor rigidity and strength. Ultimately flexible, this spine can be moved to any position (or divided if need be) to best suit each floorplan.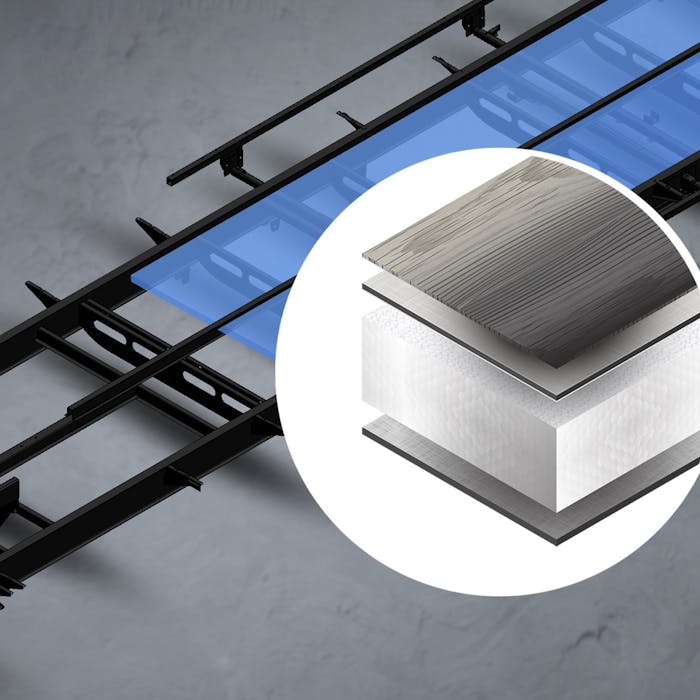 HYPERDECK™ HIGH PERFORMANCE COMPOSITE FLOOR
Stronger, lighter and more resilient than traditional laminated floors, Keystone's patented HyperDeck water-resistant floor receives additional stability from NGC2's center spine. The Arcadia floor should feel as solid and comfortable as your floor at home.  
SPACE SAVER™ UPPER DECK & NEW FRONT CAP STANCE
Arcadia uses a Space Saver upper deck design which replaces a series of 2" x 6" beams with one 6" x 6" header beam, allowing for a flush-floor walk-in closet. But we didn't stop there, by reducing the pitch of the front cap and raising the height of the cap's "nose" (the most forward point), Arcadia owners are treated a spacious ensuite walk-in with shelving, a full-length hanging rod, and hookups for either side-by-side or stackable washer and dryer.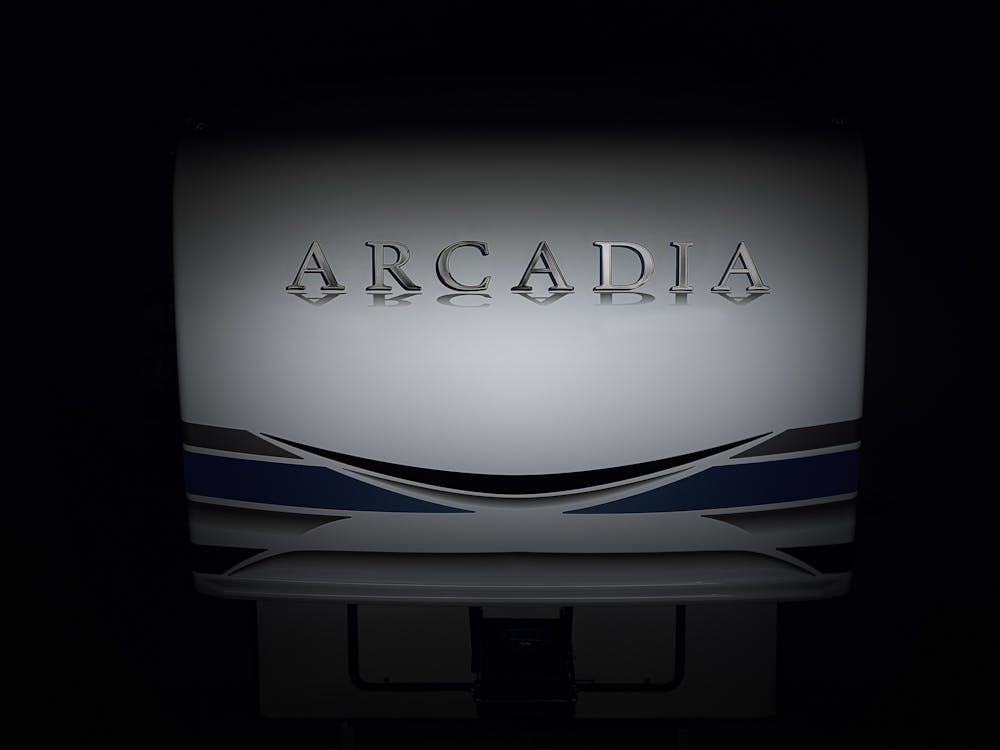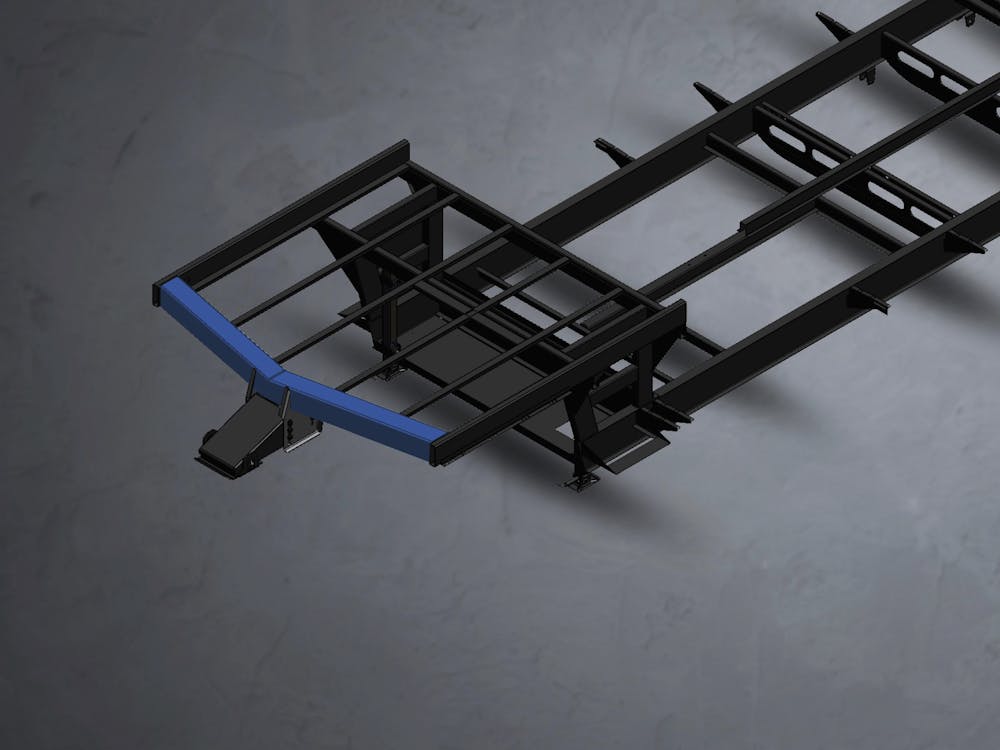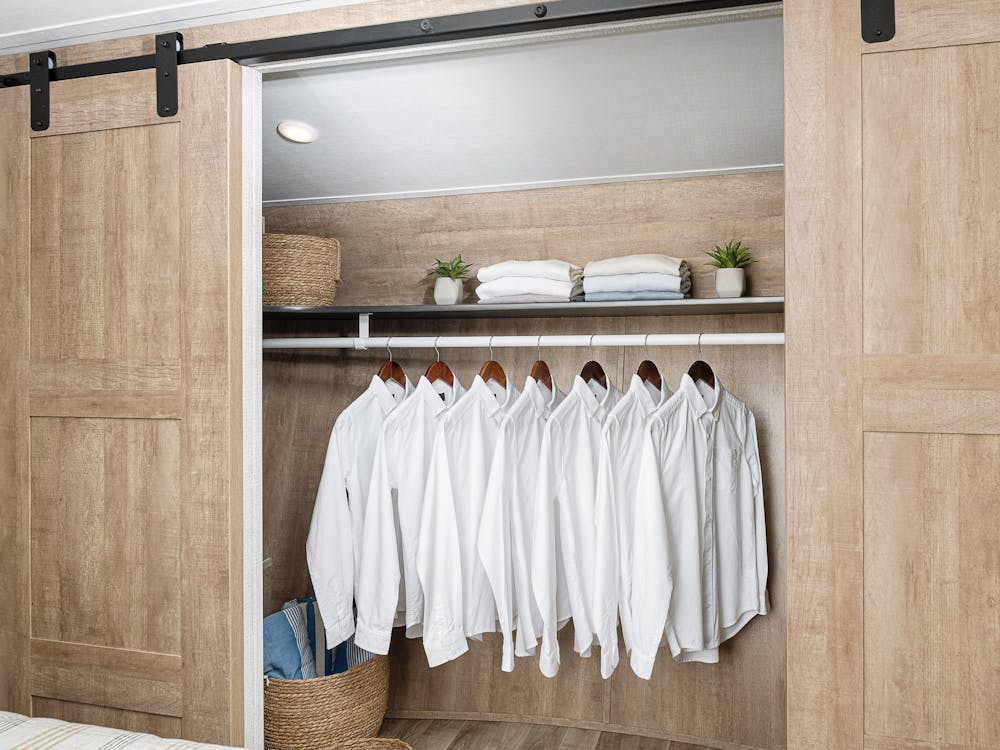 FIXED MASTER BED BASE
Stay with us, this is pretty cool. In every Arcadia, the master bed base stays put when the slide is opened. Although it may not be obvious, this does two exciting things:  first, it means that the Arcadia's bedroom slides are high enough off of the ground that they can easily be walked under; second, because the weight of the bed base never needs to be supported by a slide, Arcadia can position a second fresh water tank in this space giving our three-quarter ton models and expanded drawer space in half-ton models.
MORE CONTROL WITH MAX TURN™
Keystone fifth wheel RV owners can make tight turns more confidently with Keystone's EXCLUSIVE MaxTurn™ Technology. Developed by the Keystone Innovation Lab, MaxTurn's patented tube frame design combined with a tapered fiberglass front cap provides and additional 8" of turning radius than the standard straight tube design. MaxTurn delivers an expected turning radius of more than 95° without an expensive and difficult to maintain swivel hitch pin.
ALUMINUM FRAMING
Light and strong, aluminum framing delivers larger living spaces at half-ton and three-quarter ton towable weights.