Arcadia leverages its innovative NGC2 frame design with state-of-the-art heating and cooling to deliver seasonal camping confidence.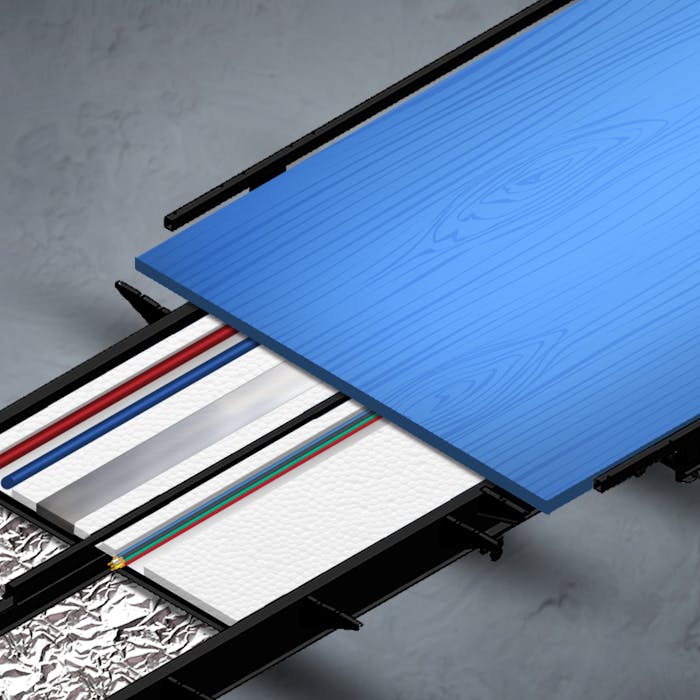 BETTER INSULATION DESIGN & MATERIALS
A BETTER FOUNDATION
Arcadia's unique NGC2 chassis design has two chambers that work as airlocks to protect the RV's interior from extreme temperatures. Water lines, tanks, and HVAC components located in these heated chambers which are also surrounded by three layers of insulation for additonal protection and peace-of-mind. Following is a breakdown of Arcadia's floor from the road-side up:
Enclosed underbelly
Astrofoil insulation
Direct-vent heat ducted to circulate in the "basement" chamber
Block foam insulation to create a second protective "crawlspace" chamber above the basement
Heated crawlspace chamber
Keystone's exclusive HyperDeck™ floor adds yet another layer of block foam insulation beneath the coach's vinyl floor
THOUGHTFUL ROOF CONSTRUCTION
Every Arcadia roof has R-14 fiberglass insulation and a later of reflective foil covering the entire roof and front cap.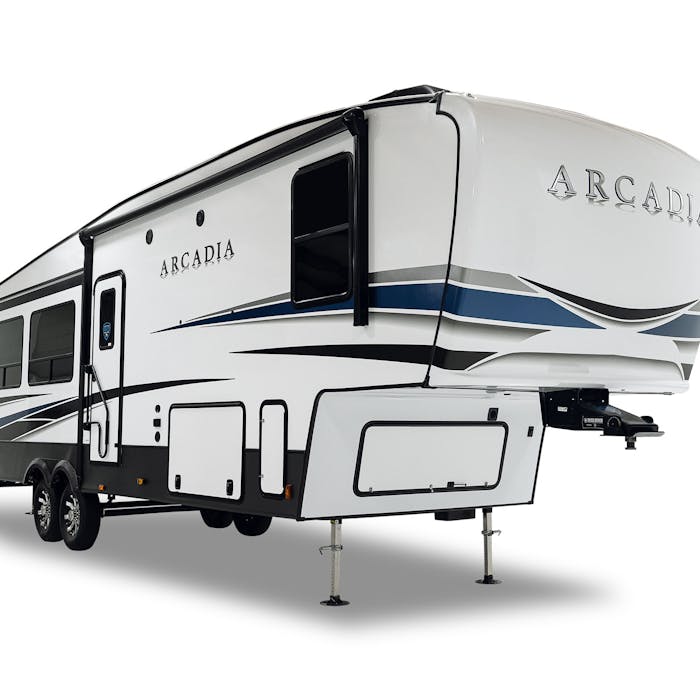 HIGH-OUTPUT HVAC DESIGNED FOR EFFICIENCY
When it comes to heating & cooling, Arcadia packs two powerful punches. The NGC2 chassis design introduces straight-run ducting from the furnace to vents, minimizing inefficiency and potential air leaks seen in most systems that have joints and flexible ductwork. Arcadia also features Keystone's exclusive Blade™ high performance air handling system which increases A/C airflow by as much as 20% to keep coaches cooler. Lastly, all Arcadia RVs feature state-of-the-art HVAC equipment including:
A 35,000 BTU high output furnace
Fireplace with 5,000 BTU heating element
A 15,000 BTU air conditioner
An optional 13,500 BTU bedroom air conditioner ducted to provide additional cooling for that room and the rest of the RV