"There is nothing so American as our national parks.... The fundamental idea behind the parks... is that the country belongs to the people, that it is in process of making for the enrichment of the lives of all of us."
-Franklin D. Roosevelt
 Our National Parks service is comprised of 419 National Parks sites (parks, seashores, lake shores, rivers, reserves, recreation areas, etc.).  Those include 62 National Parks.  The 62 National Parks in our Country are truly treasures and every single one of them is worth exploring.  RVing provides a great opportunity to explore and visit the parks.  Our country is currently going through unprecedented times during the COVID-19 pandemic and the National Parks Service has been affected with closures, limited staffing and adjusted operational hours.  While many parks have started to re-open, operational limitations may still be experienced during your visit.  I highly encourage you to visit https://www.nps.gov/index.htm to check the status of the park you are planning to visit.  Information is being updated daily, so this will provide you with the most current information.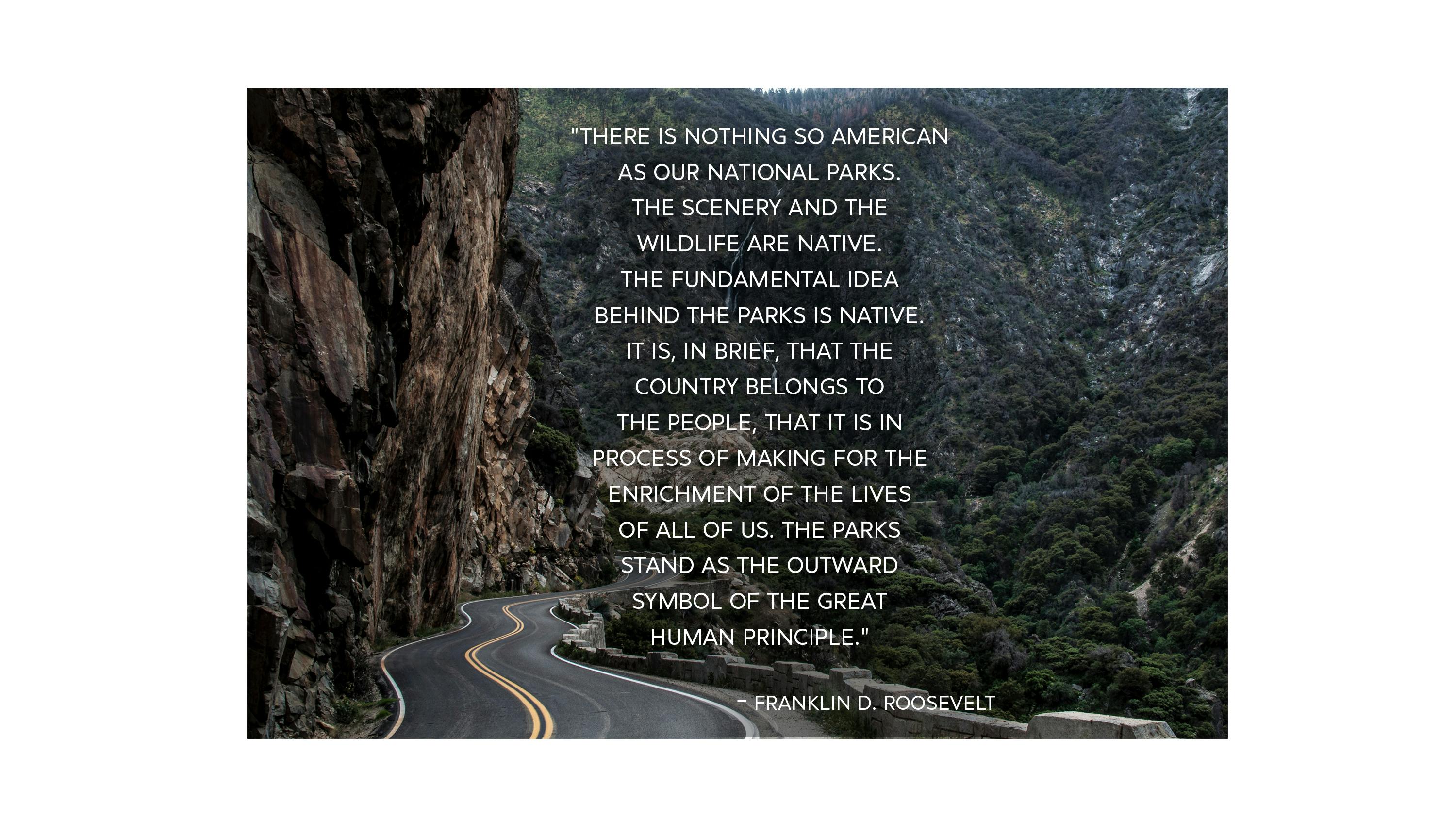 We have visited 20+ National Parks during our travels and have picked up quite a few tips along the way.  First and foremost, the National Parks Pass is worth the investment.  It is $80 and pays for itself in a few visits.  The parks pass allows you access into any park (as well as National Park sites), any number of times during the year of purchase.  Do take note that some parks such as Dry Tortugas and Isle Royale are only accessible via boat or water plane, so there will be access fees incurred in certain instances. 
The next item to consider - how big is your rig?  Camping inside of the National Parks is definitely a special and coveted experience.  You are surrounded with the beauty and peace of the park around you and can enjoy the seclusion it brings to really connect with nature.  It is, however, quite challenging to find National Parks that can accommodate big rigs (with a handful only allowing tent camping with permits).  A big rig is anything greater than 40 ft.  Many of the sites will have a 40 foot (or less) max length.  This means the length of you rig + your tow vehicle must fit into that spot.  There is a small handful of National Parks that are big rig friendly such as Badlands National Park, but overall you need to be aware of your size AND planning in advance.  With the increase in popularity of RVing and visiting National Parks, many National Park campgrounds book upwards of a year out, so it is important to plan ahead if camping inside the park is important to you - especially if you are a big rig owner!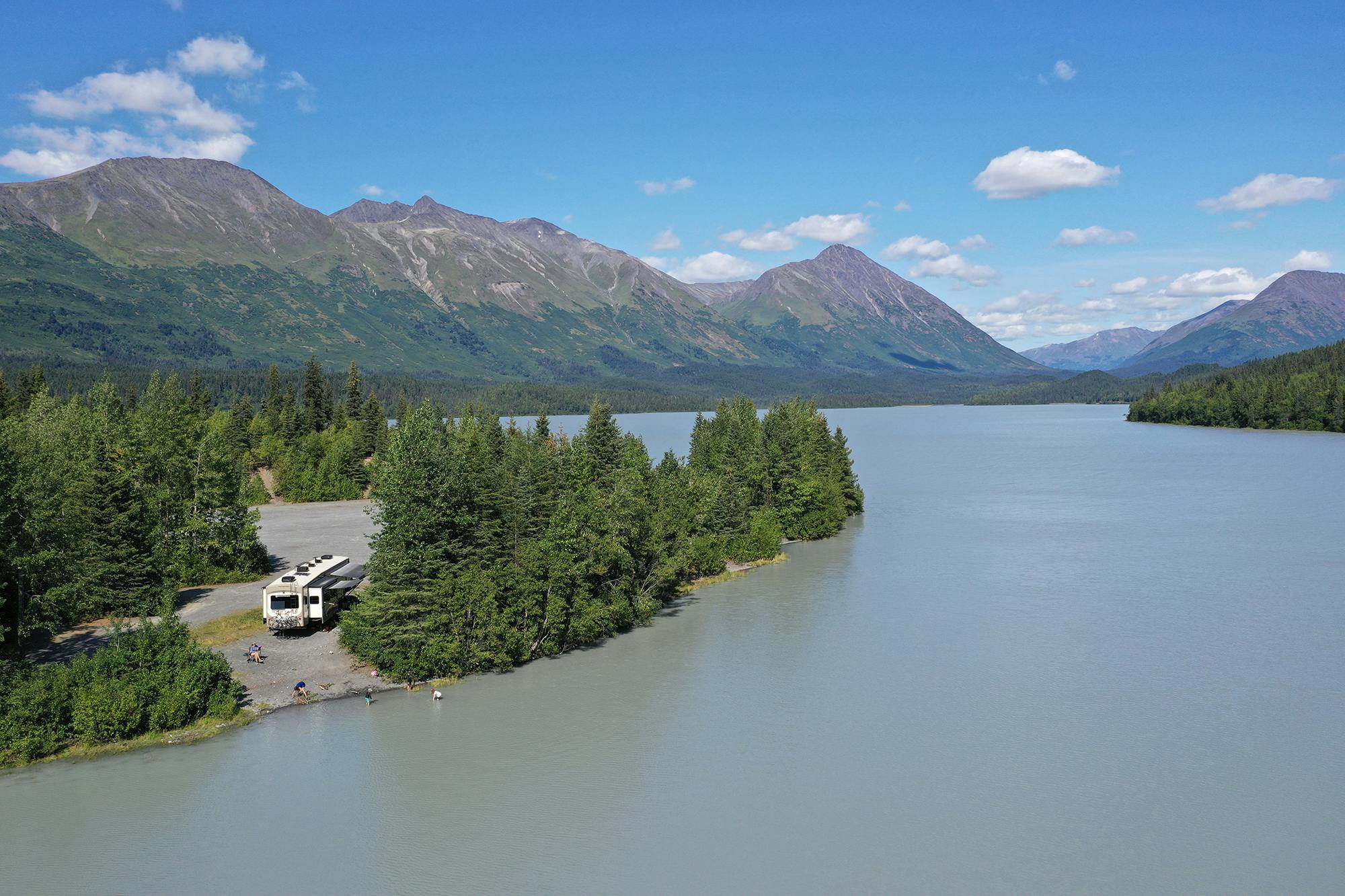 Do not let it discourage you if you have a big rig (or want to purchase or big rig) and want to explore the Parks system.  You do not have to stay in the park to get the National Park experience.  We absolutely love boondocking.  Boondocking is also called dry camping and essentially means that you are using your RV with no hook-ups to electricity, water or sewer.  This a great option to pursue if you still want the seclusion and beauty of a National Park, but cannot stay inside the park.  Many Parks (especially those in the Western region) have BLM, or Public Land, camping options in close proximity to the National Park boundaries.  We use a variety of apps to help us find boondocking spots.  These include AllStays, Campendium, and iOverlander.  These apps provide coordinates, information on the spot including cell service and access ability along with many other pieces of information.  Another app that we LOVE and utilize often is Gypsy Guide.  This app is literally like having your own personal tour guide in your car.  It is available for many of the parks - all you must do is purchase the park access prior to entering the park and you will have everything you need!
Now, I have some tips for you to make boondocking as successful as possible if that is what you choose.  We started our boondocking journey with a small Honda Companion generator and a portable solar panel.  We eventually upgraded to an entire energy electrical system complete with solar panels and Battle Born lithium ion batteries. (We used Future Solutions out of Goshen, IN for our uplift and highly recommend them!)  This allows us to fully live off grid and be powered up at the same time.  We also travel with a water bladder to refill our fresh water tank.  We conserve water while we are camping, but we do travel with a portable dump tank in the event that we need to empty our gray or black tanks.  We also have extra propane, gas, and a portable generator on hand just in case.  If boondocking does not fit your lifestyle, you can choose an RV park within the area or you can pack a tent and stay inside the Park that way!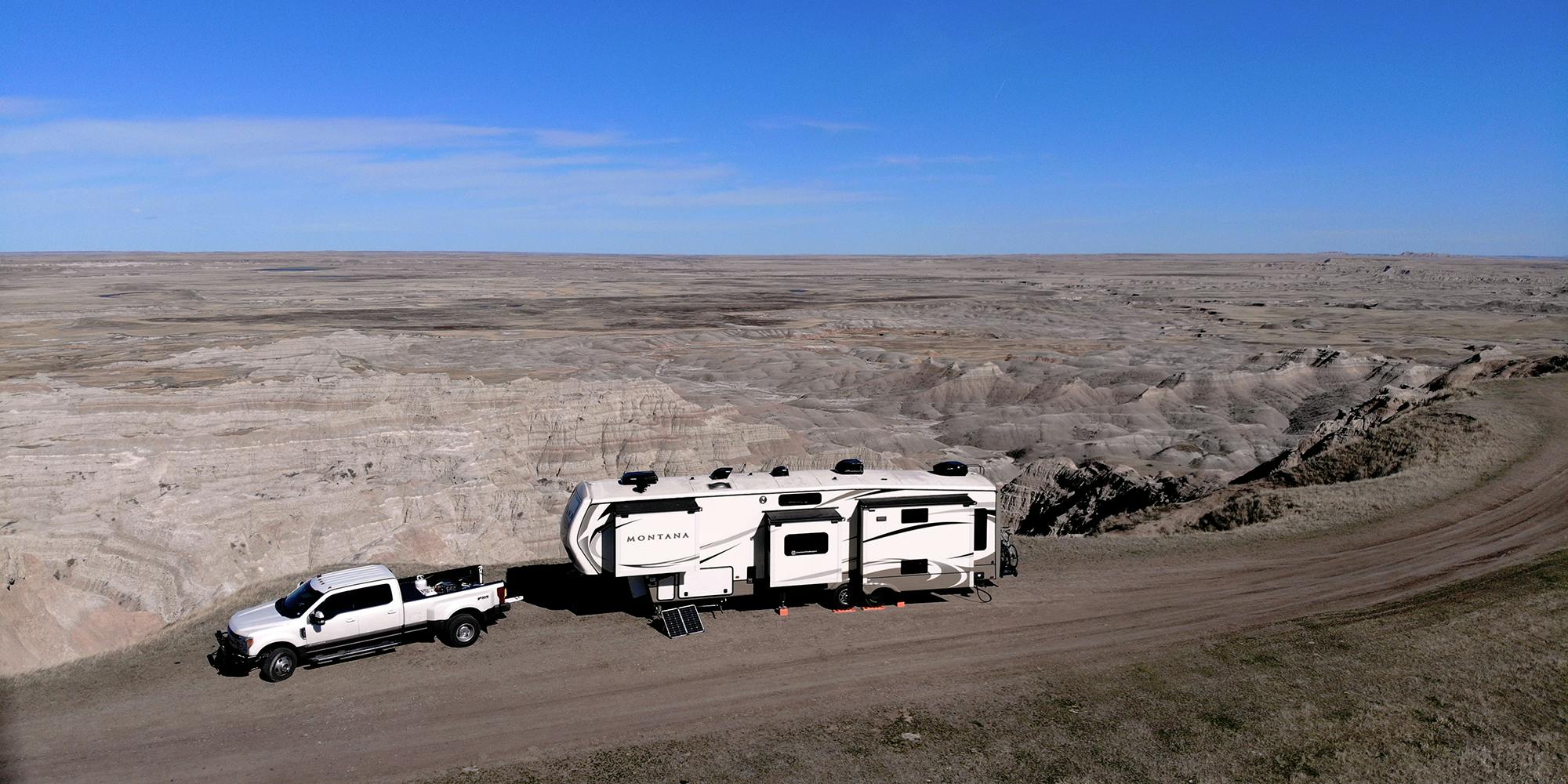 Here are our top 5 favorite parks, as well as our top 5 favorite boondocking spots close to National Parks!  Please keep in mind that public land usually has a 14 day limit for camping.
Top 5 favorite National Parks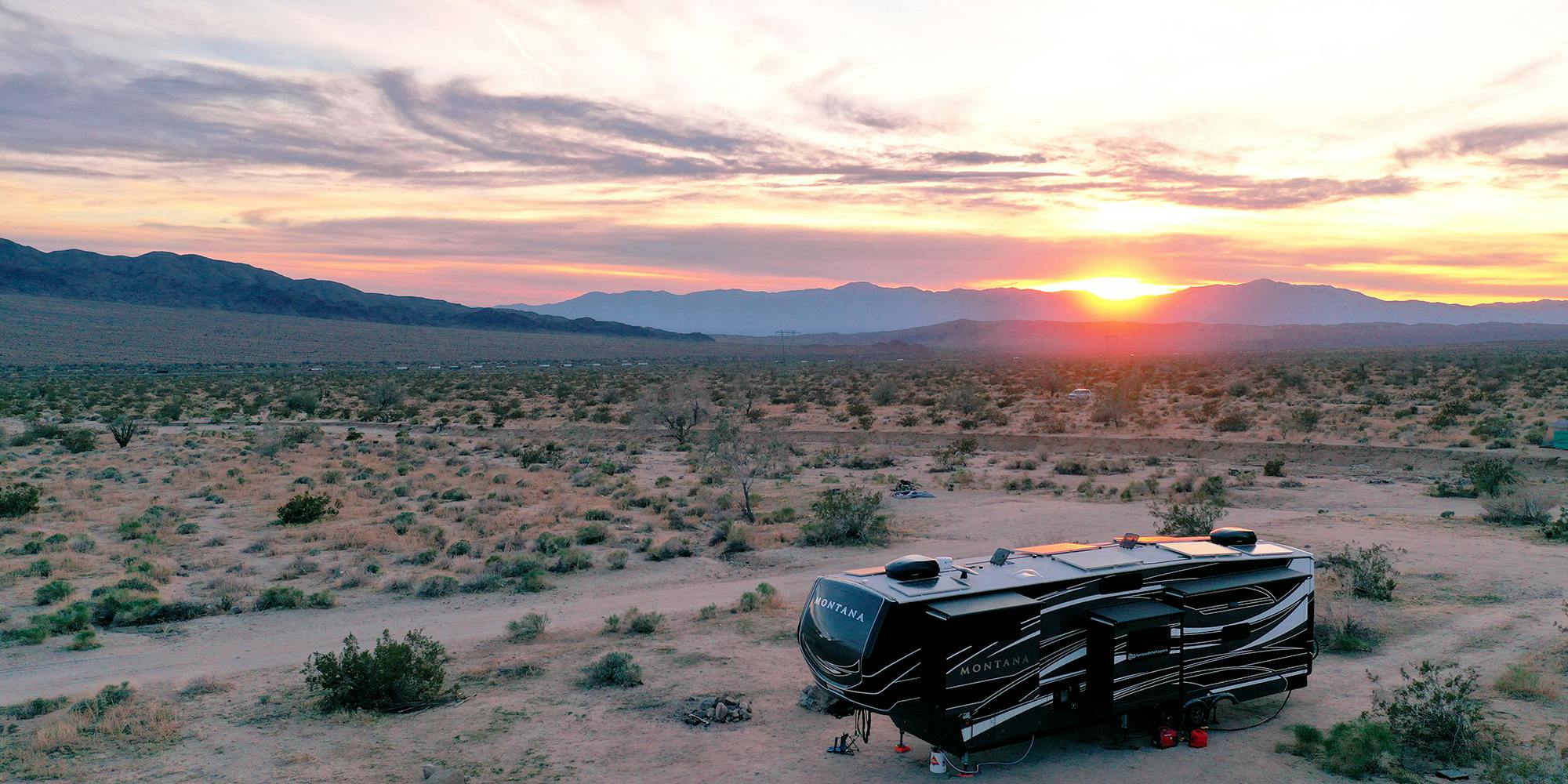 Top 5 boondocking spots near National Parks
1. Joshua Tree National Park 
Joshua Tree South BLM
GPS: 33.67453, -115.80265
Cell signal
Water and Dump inside Joshua Tree NP for $5
2. Yellowstone National Park
Carbella Recreation Site: Livingston, Montana 
GPS coordinates: 45.203910, -110.897929
Fire rings, pit toilets, spotty cell signal
3. Badlands National Park
Buffalo Gap National Grassland
GPS coordinates: 43.88970, -102.22671
Can get very windy, but gorgeous views
Spotty cell signal
4. Kenai Fjords National Park
Moose Pass
GPS coordinates: 60.50298, -149.36855
Great cell signalCarlsbad Caverns National Park AND Guadalupe Mountains National Park
Lakeside camping with stunning views
About 40 minutes to Seward where you can take a tour of Kenai Fjords
5. Carlsbad Caverns National Park AND Guadalupe Mountains National Park
Chosa Campground
GPS coordinates: 32.10454, -104.42448
This is basically a large gravel lot, but it close to 2 National Parks, so we really enjoyed that aspect of the location (plus FREE)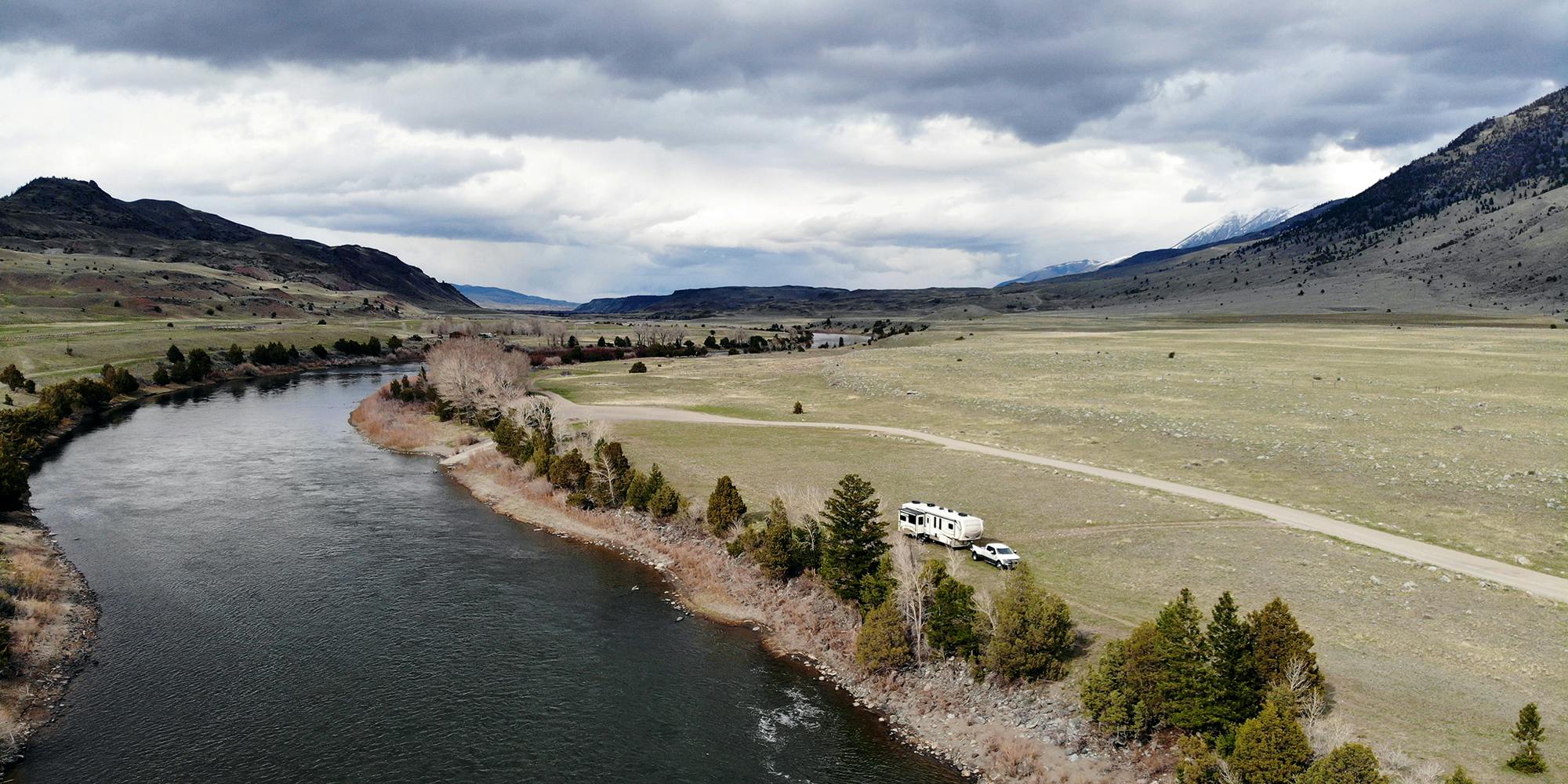 One of the best parts about visiting National Parks is flexibility and freedom you will find that you have during your vacation.  No lines for kids to wait in, learning is happening all the time (even when kids do not realize it) and no real planning involved!  The most important thing you can do once you get to your National Park of choice is to make a stop at the visitor center.  At the visitor center you can pick up a park map, the Junior Ranger Program book if you have children, learn the parks history as well as watch the park film.  Be sure to talk with a Ranger as they are incredibly knowledgeable and will help you plan your time in the park whether you have 1 day or 5 days - they can help you decide your "must see" items.  The Rangers can additionally help you choose hikes that fit your needs and the needs of your family as well.  Be sure to check out the ranger led programs - not just for kids - these programs are incredibly informative and very unique to each park you visit.  They can vary from a ranger led hike to a night under the stars by a campfire.  The memories you can make while visiting a National Park will be sure to leave an imprint on your soul for a lifetime.