GET ON THE ROAD, AND STAY ON THE ROAD
With more interior and exterior storage, more fresh water and more insulation. Arcadia has what owners need for longer trips and to get off the grid.
More than 100 gallons of fresh water in every three-quarter ton model
You may have noticed that the bed slide in the off-campsite side of the coach is much higher than a typical fifth wheel. That's because the Arcadia team fixed the bed base so that it doesn't move in and out with the slide. This allows Arcadia to place a reserve fresh water tank underneath the bed and deliver a good deal more fresh water capacity than any other mass-produced three-quarter ton RV. 
XL Interior Living 
Through-frame slides extend and drop so that both the galley slide and the living area slide floors are flush with the main coach when extended. Owners will find that Arcadia slides are both wide, but extra tall. The arched roof design opens up the ceiling height throughout the coach, including above the steps to the upper deck.
XL Interior Storage
Rather than use stock components and supplement with blanks and stiles, all Arcadia cabinetry is custom designed to provide maximum usable storage. Additionally, the television pivots upward to reveal hidden storage and Arcadia pantry features fully-adjustable shelving and a finished appliance center with power. When combined with the front walk-in closet, under-bed storage, and cabinets that don't have heat ducting running through, owners should find more usable, well-thought-out, interior storage than they've come to expect from fifth wheels.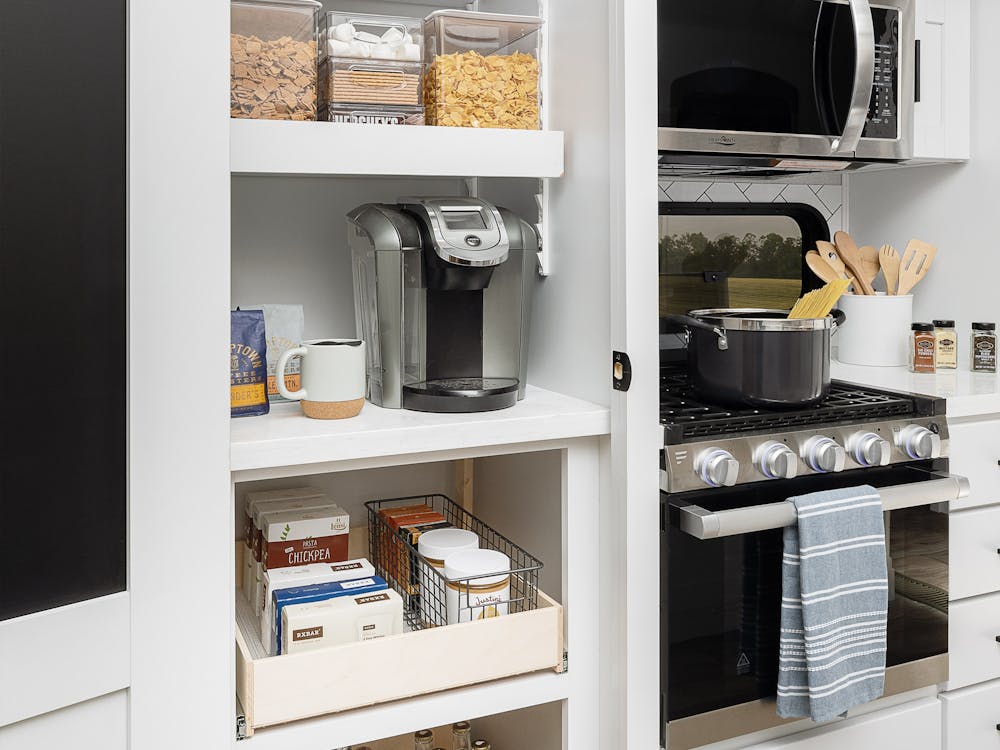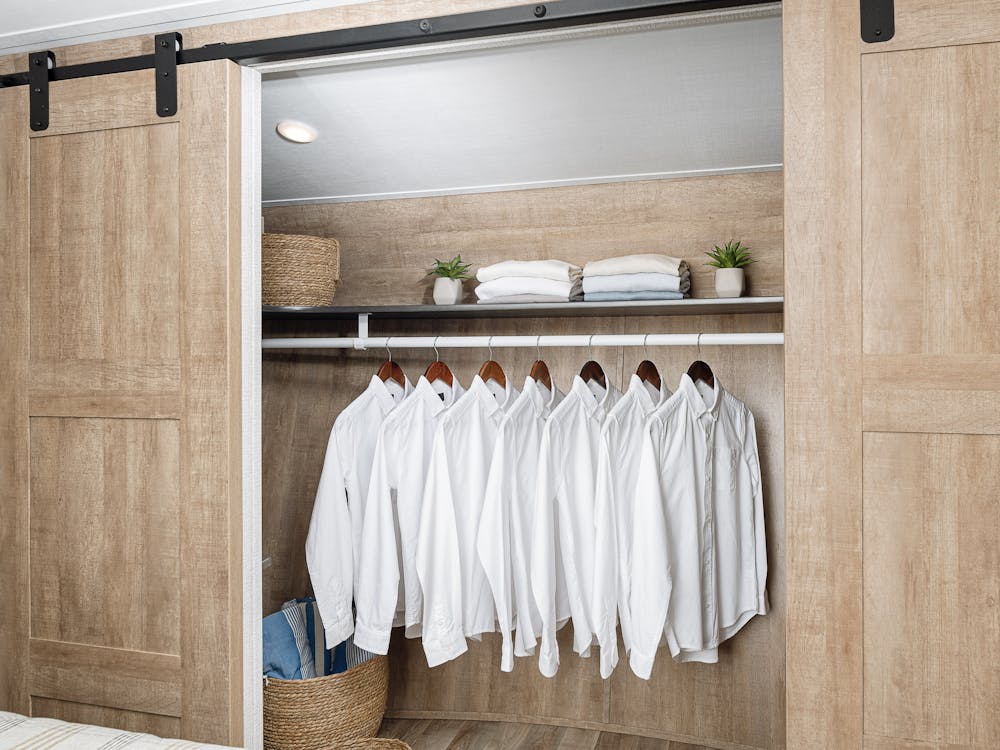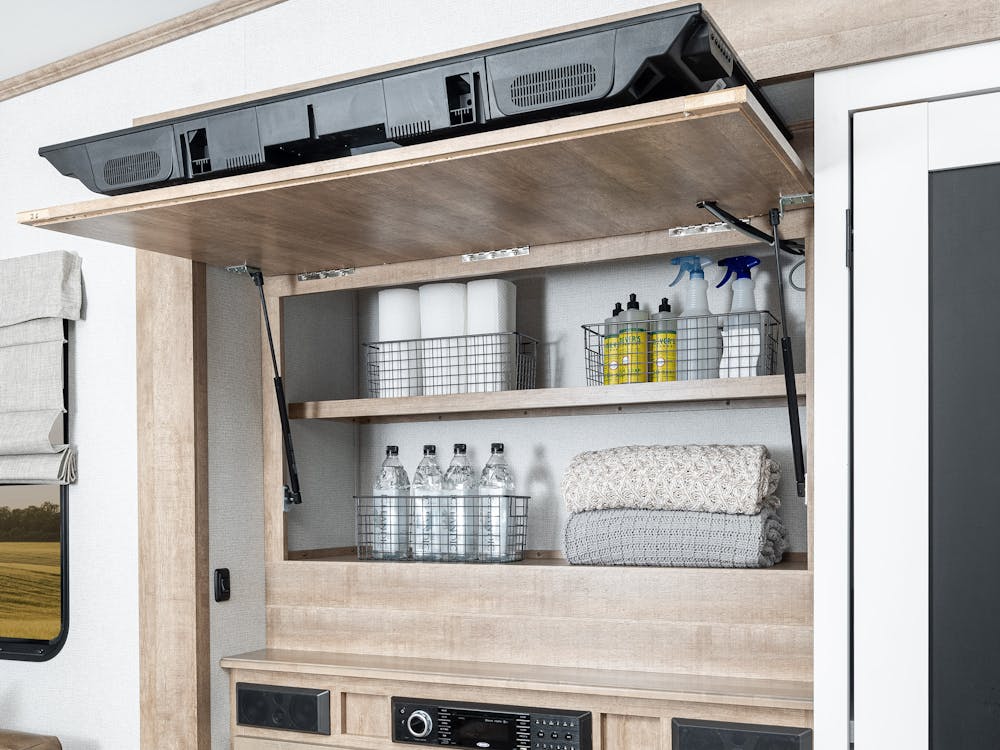 XL Exterior Storage
In addition to the larger, finished, unobstructed pass-through, Arcadia's bulkhead storage is 2" deeper than standard. This is also designed to accommodate the Lithium Ion batteries for those who choose to add the optional solar power system. 
Larger Windows
Let's face it, we don't go camping to look at the interiors of our RV's. Arcadia prioritized your views of the great outdoors by investing in larger windows throughout every floorplan. 
Custom Furniture Design 
Arcadia's custom-designed furniture moves away from over-stuffed and stuffy to streamlined, modern and comfortable. Longer sofas, as well as wrap-around styles maximize both seating and lounging opportunities.